Advertise with Us!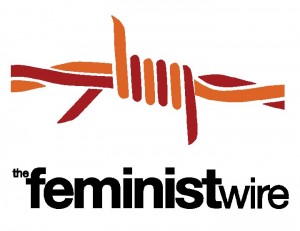 The Feminist Wire, founded in 2010, is an online news site with a readership of over one million per year. After just four short years, we have over 50,000 Facebook likes and counting, with a weekly reach ranging between 70,000-100,000, and a growing twitter and tumblr following.
We function as an Editorial Collective comprised of over 25 scholar activists. Our mission is to provide socio-political and cultural critiques of anti-feminist, racist, and imperialist politics pervasive in all forms and spaces of private and public lives of individuals globally, while simultaneously sustaining pro-feminist representations and creating alternative frameworks for building a more just and equitable society.
If you believe in these aims and would like to advertise with us, please see our rates below and inquire within.
PREMIUM ADS (250×150):  front page ads near the top right cost $1500 for a full month, or $3200 for 3 months.
SECOND TIER ADS (150×150):  front page ads on the left side–in our sponsorship box–cost $1500 for one month, $800 for two weeks, and $500 for one week.
THIRD TIER ADS (280×130):  front page ads on the lower right,  just above "TFW in the World," cost $800 for one month, or $2000 for three months.
**An added perk for our institutional/university sponsors is that we also Facebook, Tweet, and Tumblr our support for you, with links to your program, throughout the featured month.
***If none of these options work for you, please inquire within.  We can create an advertising plan for you based on how often you want to appear, how much you want to spend, and where you would like to be located on the site.
ISSN 2326-7348