By Eric C. Souza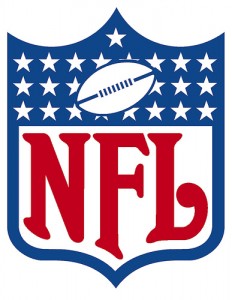 The message that the National Football League has chosen to send me as a fan, and my children by extension, is not one I am willing to welcome into my home.
Its punishment of Ray Rice's assault on his fiancée (now wife) and its poor history of handling violence against women amount to a slap on the wrist. The NFL's stance is clear. It is more concerned about making money than it is about holding men accountable for violent and abhorrent behavior toward women.
The NFL had video proof that one of its players attacked a woman, and it made its opinion of the attack very clear. An attack on a woman is worth a two-game suspension.
NFL senior vice president of labor policy Adolpho Birch gave a terrible interview on the sports radio show Mike & Mike. According to Birch, NFL commissioner Roger Goodell "ultimately makes the decision that he thinks is appropriate based on both the conduct and the importance of making the right message for the league and others going forward."
Goodell recently stated that the league needs to remain consistent with previous discipline. But previous discipline for domestic violence has been ludicrously light. A one-game suspension for Victor Riley in 2002 for repeatedly ramming his car into a vehicle holding his wife and daughter. Another one-game suspension in 2003 for Saints linebacker Derrick Rogers, after he attacked his wife and a man in a restaurant. So the league says that, because it's never appropriately responded, it is OK to continue a bad policy of turning a blind eye toward violence and abuse. The league believes a two-game suspension sends the "message about what the league stands for."
Yes, it does, NFL…message received. And I know it's not going to make a drop in your revenue bucket, but I can't support an organization that tells my daughter that she's worth a two-game suspension, and teaches my sons that men simply can't help but be violent.
So I am suspending the NFL—and not just for two games. I don't want my money, attention, or children's focus to be on an organization that refuses to take responsibility.
This isn't just a women's issue. This isn't just a legal issue. This isn't just a domestic abuse issue. This is an issue of basic human dignity and respect. I, as a man, am perfectly capable of not beating up my wife and children. Most men are. "Don't beat up your girlfriend, or I'll suspend you for two games" is simply not something we should accept from an organization that has such a spotlight and influence over our youth.
---
Eric C. Souza is a freelance writer and internet marketer based in Seattle. He can be reached by email at [email protected] and followed on Twitter @ecsouza. His wife, Emi, is a neonatologist. They have three kids, ages seven, eight, and eleven.