Submissions are now open for The Feminist Wire's 1st Annual Poetry Contest, judged by Evie Shockley. The winner will receive publication in The Feminist Wire and $200. The 1st runner up will receive publication in The Feminist Wire and $100. All submissions will be judged anonymously and considered for future publication in TFW.
Additionally, we are excited to announce that Kore Press will publish the winning poem or poems in the form of a limited edition broadside, which will be promoted and sold as part of their list. Winner gets 5 copies. Kore Press is a literary activist organization that has been publishing the creative genius of women writers and supporting the voices of teen girls for over 20 years.
Before submitting, please familiarize yourself with the mission and vision of The Feminist Wire. It may be helpful to look over our previous poetry publications. While you will certainly notice a range of styles, influences, themes, and voices, we believe you will find that the work we are interested in creates space for feminist, radically inclusive, anti-racist, and anti-imperialist ways of thinking, loving, living, and creating in this world. Sometimes we find that in narrative, other times we find that in lyric, and sometimes we find that in experimental forms (to name just a few). We do not have an allegiance to any particular poetic school or movement – we simply want to read your best work!
Please submit up to 3 poems (no more than a total of 5 pages) no later than October 1, 2014 via Submittable in .doc, .docx, or .pdf format. All submissions should be previously unpublished. Simultaneous submissions are okay, but please notify us ASAP if your work is accepted elsewhere.
Entry fee is $10 per submission. Authors may choose to submit more than once but will be charged $10 for each 3-poem entry. Please be sure your name and/or any identifying information is not on your submission. You may upload a bio separately.
Winners will be announced December 15, 2014.
About the judge: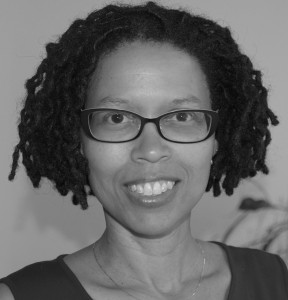 Evie Shockley is the author of two books of poetry—the new black (Wesleyan, 2011), winner of the 2012 Hurston/Wright Legacy Award in Poetry, and a half-red sea (Carolina Wren Press, 2006)—and a critical study, Renegade Poetics: Black Aesthetics and Formal Innovation in African American Poetry (Iowa, 2011). Her poetry and essays appear widely in journals and anthologies, recently or soon including The Account, The Black Scholar, Boston Review, The Feminist Wire, FENCE, Jacket2, Waxwing, and The Cambridge Companion to Modern American Poetry. Her work has been honored and supported with the 2012 Holmes National Poetry Prize, fellowships from the American Council of Learned Societies (ACLS) and the Schomburg Center for Research in Black Culture, and residencies at Hedgebrook, MacDowell, and the Millay Colony for the Arts.  Currently serving as creative editor on the Feminist Studies editorial collective, Shockley is Associate Professor of English at Rutgers University, in New Brunswick, NJ.