By Tracy Strauss
As the head copy editor at Barron's Educational Series for many years, my mother's greatest, most prioritized skill was spotting and fixing mistakes, what she called "maintaining the integrity of the work." No improper detail got past her eagle eyes, and yet, when I was growing up, she "let stand" the most overarching errancy of all: the abusive home in which we lived, a realm ruled by the man who marred my childhood and terrorized her married life.
To my mother, it was as if turning a blind eye rendered an unbearable reality null and void. But that reality continued to exist, and my mother's denial—her mode of survival—was ultimately destructive.
Years later, when my mother was diagnosed with Stage IIIC ovarian cancer, when she was sixty-five and I was thirty-six, she insisted, in denial, that the doctors weren't concerned about her prognosis. She said she was "going to be fine."
A little over a year later, she died.
My mother's college friend Alan, a man she'd described to me as a kind person, drove two-and-a-half hours from where he lived to attend the funeral.
I recognized Alan from a framed photo my mother kept on one of her bookcases. The photo was of my mother, Alan, and Alan's wife at their thirtieth college reunion. In it, Alan's hair was dark and parted to the side, the way my father's once was. I decided to give Alan the photo as a memento.
"My mother would like for you to have this," I said, handing it to him before the funeral service began.
His eyes casted downward with fondness at first, but then his pupils suddenly sharpened like darts and he looked at me. "Your mother explained to me about your situation," he said, his voice hard and low.
For a moment I wondered what he meant by "situation," but then I felt a graveness come over me and I knew. Eight years earlier, when I was twenty-nine, I'd been in therapy for less than a year when I was diagnosed with post-traumatic stress disorder (PTSD) caused by experiences I'd endured as a girl. It was then that I disclosed to my mother the fact that my father had sexually abused me when I was growing up. My long-divorced mother, who hadn't spoken to or seen my father in years (my father moved out after I left for college), couldn't bear the information.
To my mother, speaking of the truth was a mistake. She asked me not to talk about it. I was to act as if nothing had happened. My mother couldn't hear or know of the reality. If she did, she said, she wouldn't be able to get out of bed in the morning. She wouldn't be able to go to work, pay her bills, live life. "I won't be able to function," she stated.
Case closed. Discussion over.
From then on, my mother's insistence upon looking away from the truth and my need to talk about it estranged us.
"Your mother confided in me because she had no one else," Alan said sternly as we stood beside my mother's burial plot. "I have two grown daughters of my own. I know the mother-daughter relationship is complicated, but come on, you wouldn't speak to her for years!"
What he said wasn't true. There was a period of a year-and-a-half when I didn't travel to my mother's condo (a "moratorium," my therapist called it), because it was too painful to be in my mother's home, her world, where there were so many reminders of my childhood. However, during that time, I did see her twice when she came to Boston, where I lived, and I also spoke with her over the phone once a week, every week, without failure. I never stopped talking to my mother. But the loathsome tone of Alan's voice rendered me mute, unable to correct him.
I saw his tongue push at his teeth as his voice rose with anger: "You put her through so much pain. It wasn't her fault."
It was mine.
Three months after the funeral, I took the four-hour drive from my apartment to my mother's condo, located on the border of New York and Connecticut, to clean out her belongings and prepare the property for sale. I half-expected my mother to open the door to greet me. Then I reminded myself, she's dead.
I took her key from my purse, unlocked the door, and went in.
My mother's personal effects were pristinely neat. I sorted her casual and professional clothing, taking in the patterns of her days: 56 shirts, 39 blouses, 25 sweaters, 8 sweater jackets, 10 pairs of shorts, 15 casual pants, 4 skirts, 4 pairs of casual gloves, 3 pairs of dress gloves, 5 scarves with a pin set, 7 pairs of casual shoes, 6 pairs of dress shoes/heels, 10 warm-up suits, 12 dress suits, 4 pairs of slacks, 3 lightweight jackets, 1 wool winter coat, 1 raincoat, 3 casual coats, 2 blankets, 10 blazer jackets, and 1 belt. I organized the wardrobe into piles on my mother's queen-sized bed, which she'd taken the time to make before she left to check herself into the emergency room the day before she died—she'd tucked the sheets into tight hospital corners, smoothing out the wrinkles before covering it all with her emerald green bedspread patterned with pink roses.
In a cubby, I came upon my mother's work portfolio, which was maroon leather, worn and hardened by time and secured by a gold-colored metal clasp that I opened by pressing my thumb down on its tiny latch. Inside, I found a master copy editor's style sheet and general house style sheet, which my mother had created as head copy editor at Barron's. The style sheets were lengthy and detailed, noting the rules: when to use capital letters, when to use lowercase, when to spell out numbers, how to abbreviate, when to use the em-dash, when to use the en-dash, and the list went on.
Using a red ballpoint pen, my mother had signed her name at the top of each style page. She disliked when authors signed their books in marker: "It's not a real signature," she always told me, "unless it's in ink."
To my mother, the pen was the paragon.
She once was a writer. In her mid-thirties, she enrolled in a master's creative writing program, and had two prose pieces about her strained relationship with her ailing mother published in the opinion section of The New York Times. She stopped writing in her mid-forties, when her marriage to my father fell apart, when explosive arguments between them spilled outside the privacy of our home.
Paging through her portfolio, I was reminded of the way she valued accuracy. There were conversion tables used so often the paper was frayed and limp—feet to meters, inches to millimeters, degrees Celsius to degrees Fahrenheit, grams to avoirdupois ounces, grams to avoirdupois kilograms, metric conversion quarts to liters, kilometers to miles and yards. There was a list of state abbreviations, and a style sheet for a series of pet manuals with the addendum "weight measurements decimal ok, use common fractions for linear and liquid measurements" cursively written in red ballpoint ink.
In a side pocket was a monogrammed planner in which she kept an index card with a typewritten quote from David Leavitt's novel The Lost Language of Cranes: "She was a copy editor, possessed of the rare capacity to sit all day in a small cubicle, like a monk in a cell, and read with an almost penitential rigor."
That was her talisman, though to me it appeared to be her epitaph.
My mother's local friend Karen, a widow, offered to help me.
"I once accompanied a friend on a staging excursion," Karen explained when she arrived and walked into my mother's bedroom. Her eyes landed on my mother's desk, the top of which I'd cleared. She bent down to the floor and pointed underneath.
"That needs to be cleaned up," she said. I saw the blood flowing to her head, reddening her face.
I didn't know what Karen saw. All I knew was that I didn't want to clean up more of my mother's things.
I leaned over. "There's nothing valuable left," I said. "I think I should wait until after the realtor takes a look. He'll know how things should be prepared."
But Karen wasn't listening. She was reaching deep under my mother's desk as if to begin an excavation. I got down beside her and saw a shelf overflowing with loose folders above a row of spiral notebooks. I felt my heart pound across my forehead.
"These things should be filed neatly in boxes," Karen said as she retrieved a handful, "which you can stack on the floor of the closet."
Stretching my arm beneath the desk, I wrapped my fingers around a couple of notebooks and pulled them towards me, quickly flipping through pages of my mother's writing from the 1980s, drafts of poetry and prose she'd crafted in her mid-to-late thirties, when she was my age. (Later, when I had time to look at her words more closely, I'd read my mother's reflections of her own difficult childhood, her unspoken experiences of terror and sorrow, and her records of menacing encounters with my father.)
"Are these important?" Karen pushed a few folders at me. Before I could answer, she handed me more. "What are these?" She placed folder after folder in my hands. "And these?" I saw an overstuffed folder from my college freshman orientation. Inside were several envelopes with my younger handwriting on them.
The idea sunk in: my mother had held onto my letters.
I noticed a sliver of newsprint poking out of a thick manila folder. I caught the word "abuse" in a headline. My body grew hot.
I opened the folder. Inside were articles on child sexual abuse, highlighted and underlined in many places by my mother as if she'd been annotating them to study and master, just as she might have assembled the details of a style manual. There were loose legal pad pages full of her handwriting outlining facts from books about the mother's role in father-daughter incest, the perpetrator's personality, denial, family system theory, the adult child coping with PTSD, and the path to heal from life-altering trauma.
From the dates of the more than two-dozen newspaper articles, I deduced that my mother had penned her notes between 2004 and 2010, beginning a year after I'd disclosed the abuse to her. Headlines included "Abuse Charges Against a Coach Now Dead," "Teacher Admits Molesting Pupils," "Unsafe at Any Age," "Why We Shouldn't Be Surprised by the Jackson Verdict," "The Incest Loophole," and "The Secret Lives of Just About Everybody."
I imagined my mother's face as she came upon these stories, with their sordid details. In her living room, in the evening after a long day of work or on the weekend, she sat with the soft white lamplight shining down on the newspaper, which she held open in front of her, with one side grasped in each hand so that the publication surrounded her entire upper body as if it were a shield from the life that went on around her.
Her blue eyes were round as full moons behind her glasses, and as she came upon something in particular, her thin and pale blonde eyebrows rose. She stood and carried the newspaper into the kitchen, where she removed from the drawer a pair of scissors she'd owned since I was in elementary school. She neatly cut out an article. With a black ballpoint pen, she labeled its date of publication, if such data was not printed in the portion she'd detached. She marked lines and paragraphs, underscoring what was most important. Sometimes, she used a yellow highlighter.
In such a manner, day after day, year after year, my mother accrued these articles as if they were an ever-growing stockpile of evidence pointing to who did what to whom, and where, and when. Looking to the printed word, she inquired into how and why.
In the years after my disclosure, I'd asked my mother many times to talk openly about what had happened in our family, about how it still affected me, us, but she refused. "I won't be able to function," she repeated.
Case closed. Discussion over.
But now, the truth was in my hands. In secret, my mother had gone to great lengths to grapple with a life-changing mistake. In private, she'd closely examined the details, incidents she could not go back in time to change, to rectify. She tried to wrap her mind around the whole terrible story.
Reading through my mother's collection of documents and personal writing, I came to more fully understand her. I hadn't known that she'd begun to write again: during the final broom sweep of her property, I found, protected within a clear plastic sleeve, a poem she'd written and dated 2007. Titling the piece "Hindsight," my mother expressed her wish to go back to my childhood to save me from harm, and her desire, in my adulthood, to help me heal.
My mother was unable to speak the truth aloud, to openly utter the words, or to enact her deepest intentions, but she left behind her organized collection of facts and thoughts and feelings for me to discover, to know, to say, I love you, I'm sorry.
________________________________________________________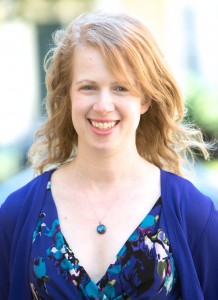 Tracy Strauss has published narrative nonfiction and essays in The Huffington Post, Poets & Writers Magazine, Salon, Cognoscenti, Beyond the Margins, The Dodo, and The Southampton Review, among other publications. She is a manuscript editor with Writer's Digest's 2nd Draft Critique Service, and an instructor in memoir with Writer's Digest University. She also teaches writing at Lesley University, New England Conservatory, and Grub Street Writers Workshop in Boston. Winner of the Barbara Deming Memorial Fund Award for nonfiction, she is seeking a publisher for her memoir, Notes on Proper Usage, the story of her relationship with her late writer-editor mother, the abusive man who marked both their lives, and her journey towards reconciliation and forgiveness. Learn more at tracystrauss.com.