By Zillah Eisenstein
I have recently returned from St. Petersburg, where nationalist thugs assaulted gay pride demonstrators in June of this year after Putin passed a law forbidding "propaganda of non-traditional sexual relations to minors." The documentary "Children 404" describes these developments. Since the passage of Putin's punitive bill, anti-LGBT violence and harassment is on the rise.
Putin's most recent declarations use homophobic anti-feminist discourses to express his newest form of traditional hetero-patriarchal nationalism. Much of this statist/corporatist cronyism of Putin is wrapped in the authority of the Russian Orthodox Church. As such, homophobia will be a part of the world stage at the Sochi Olympic Winter Games unless it is directly challenged.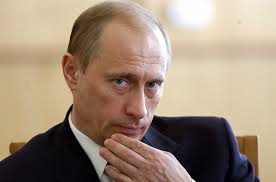 Let me set the economic and political context for Putin's homophobic assault. The Sochi Olympic Games bespeak Putin's lawlessness, corruption, and incompetence. Originally the Games were estimated to cost $12 billion and have risen to $50 billion.  Much of the problem is the location itself. Sochi is one of the warmest places in Russia, at 55 degrees when the Games are to begin. Anywhere else would have made more sense for the winter Olympics. But Putin's friends, especially the Rotenberg Brothers—an Energy and Construction Company– have made out like bandits. New roads and gas lines have been the greatest expense. 

Putin hopes to jumpstart his flagging economy that was robust with gas profits at the height of his popularity in 2000, with this "economic stimulus," instead of addressing the punishing poverty inside Russia. He now tries to find new support in the Church's right wing flank with an official homophobic nationalism. This positions him against the West with its "so-called" excessive rights for gays and abortion. A new anti-Americanism thrives, cloaked in a mix of homophobic initiatives and the complex asylum for Edward Snowden.
What is to be done?  Many gay activists and progressives in Russia ask that people not boycott the Sochi Olympics, but instead boycott homophobia while attending the Sochi Games. And the Russian LGBT network, LGBT Organization Coming Out ("Vyhod"), and the Alliance of Straights for LGBT Equality are working on behalf gay rights in Russia and Sochi.
It is also important to note that some gay activists believe that if they had been more at the ready to stand against Putin and for women's rights, especially with respect to their bodies and abortion in 2011, that they would not have been caught so off-guard to defend their own rights at present. So, coalitions are important to form across the gender and sexual spectrum.
At the time of this writing, Putin has just declared that gay and lesbian athletes have nothing to fear at the Sochi games—that they will not face reprisals. This statement simply deflects attention away from the fundamental lack of full citizen rights and respect in Russia for gays and lesbians as well as others on the sexual spectrum. Putin's hypocritical policies should be condemned and resisted.
As well, this Winter Olympics should be an opportunity to not simply demonize Putin but rather to mobilize people across the globe on behalf of sexual rights and the freedom of gender choices across the globe. And, there should be boisterous resistance to the well-established commercialization and marketing of the Olympic games, especially in the U.S., without criticizing this compromising of sexual rights.
The TODAY show began its 100-day countdown to the Sochi Games with a Ralph Lauren fashion extravaganza of athletic gear, a rollout of favorite Russian foods, and the all too-well-known race to win Gold. There was no mention of Putin's problematic anti-gay stance. The U.S. should not be complicit through a silence about gay rights at Sochi. Hopefully, U.S. athletes will publicize their condemnation of limiting sexual rights—anywhere and everywhere.
Progressives, especially gay activists and feminists of all stripes everywhere, need to stand with those who seek justice for people regardless of their sex, or gender, or sexual choice, alongside their race and class. There must be an embrace of all sexual and gender identities for social justice to prevail. Together we stand. United we can win.  So we must look across our borders—geographic, cultural, class, racial, sexual, and gendered— and find and support each other.
If you agree, please sign this Human Rights Watch (HRW) petition: http://secure.hrw.org/site/c.nlIWIgN2JwE/b.8781943/k.8A40/Sochi_2014_Sign_the_Petition/apps/ka/ct/contactus.asp
____________________________________________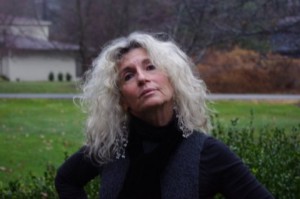 Zillah Eisenstein is one of the foremost political theorists and activists of our time. She has written feminist theory in North America for the past twenty-five years, and her writing is an integral part of her political activism. She writes in order to share and learn with, and from, others engaged in political struggles for social justice. She writes about her work building coalitions across women's differences: the black/white divide in the U.S.; the struggles of Serb and Muslim women in the war in Bosnia; the needs of women health workers in Cuba; the commitments of environmentalists in Ghana; the relationship between socialists and feminists in union organizing; the struggles against extremist fundamentalisms in Egypt and Afghanistan; the needs of women workers in India, and the organizing of migrant women workers in Indonesia.
Zillah Eisenstein has been a Professor of Politics at Ithaca College in New York for the past 35 years and is now "Distinguished Scholar in Residence" there. Besides her recently published THE AUDACITY OF RACES AND GENDERS: A PERSONAL AND GLOBAL STORY OF THE OBAMA CAMPAIGN (2009, Zed Press, London; Palgrave, U.S.), her books include among others: SEXUAL DECOYS, GENDER, RACE AND WAR IN IMPERIAL DEMOCRACY (London, Zed Press; New York, Palgrave, 2007); AGAINST EMPIRE, ibid.; HATREDS: RACIALISED AND SEXUALIZED CONFLICTS IN THE 21ST CENTURY, (Routledge, 1996); GLOBAL OBSCENTITIES: PATRIARCHY, CAPITALISM AND THE LURE OF CYBERFANTASY (NYU PRESS, 1996); and MANMADE BREAST CANCERS, (Cornell Univ. Press, 2001). For more information see:www.ithaca.edu/zillah