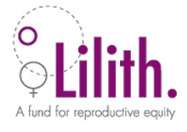 By Amanda Williams
As open enrollment of the Affordable Care Act finally kicks off, Americans are beginning to celebrate a healthier future for our country.  We rejoice over the millions of people who will receive coverage, no co-pays for preventive care, an end to discrimination based on pre-existing conditions, out-of-pocket expense caps, and much more. But one thing seems to be missing from this incredible list of health benefits: abortion coverage for poor Texans.
As a board member of the Lilith Fund, a Texas abortion fund, I help raise money for low-income Texans to access safe and legal abortion care. When I tell people what I do, they might ask something like, "Abortion funds exist?" "How much do abortions cost?" or "Do people actually call you?"
The answers to these questions are simple. We exist! We're one of over 100 abortion funds in the country as part of a national network. We receive close to 3,000 hotline calls a year from Texans who can't afford their abortions, which may cost anywhere from $400 to over $2000. The majority of our callers are low-income women of color, two-thirds of whom are mothers.
Then comes the follow up question: "Why can't their insurance just cover it?" This is where it gets tricky. Our clients can't afford private insurance plans that cover abortion, and due to a piece of Medicaid-regulating legislation from 1976 called the Hyde Amendment, they also cannot receive federal Medicaid funds for abortion.
Though Hyde restricts federal funds for abortion unless the pregnancy results from rape, incest, or endangers the life of the mother, states have the choice to use their own funding to cover abortions. Only seventeen states take advantage of this option, and Texas is not one of them.
This means that low-income and minority Texans are essentially being punished by a policy that is designed to deprive them, very specifically, of the right to access safe abortion. Hyde ensures that abortion is a privilege, not a right, obtained only by those who can afford it, creating a situation where women are often forced to pawn wedding rings, take out credit cards, or even forego paying rent in order to pay for their procedure. But even then there can be a gap between what a client has and what the procedure costs.
Abortion funds like the Lilith Fund do their best to bridge this gap, but I can't help but to imagine how much more health justice the ACA would bring if three things were to happen: 1) If Hyde were repealed, 2) If Texas chose to expand Medicaid under this great new health care law, and 3) If Texas took real initiative to make reproductive health care services accessible to all people, despite their socio-economic status.
A Kaiser Family Foundation study shows that if Texas decides to expand Medicaid, 58% of currently uninsured women of reproductive age in Texas would likely qualify for Medicaid in 2014. This would be a groundbreaking start to caring for low-income Texas women, but again, without abortion coverage, Texas would still need to be proactive in ensuring access to family planning and reproductive health services, which is something it has historically failed to do.
As a result of the 82nd Texas Legislature's cuts to family planning services, 56 clinics have closed since 2011, and with the recent passage of an omnibus anti-abortion law, Texas is on track to see at least 42 additional clinics close as the law begins to take effect. The majority of these provide family planning services, well-woman exams, and cancer screenings in addition to abortion care. This will leave fewer than ten clinics open that provide safe abortion services in the entire state.
What we're seeing in Texas is an attack on access to reproductive health care in the midst of a historic reform designed to expand care to those who need it most. Texas has the highest percentage of uninsured people in entire nation. The state is home to over 6 million adults and children who are without health insurance with roughly the same amount living in poverty; a whopping 61% are either Black or Hispanic. Poor people of color have historically faced unique barriers to accessing health care in this state and are disproportionately impacted by policies resulting in a fewer number of providers and limited coverage. Texas cannot continue to ignore the health care dilemma facing its most vulnerable people.
With Hyde in place, Texas needs to act on every opportunity to enhance the state of our health care. Until that happens, and until Hyde is repealed, abortion funds will continue to work to ensure that all women can access crucial, life-saving abortion care. But rest assured — we'll be waiting and taking action where we can.
To join us in action or to donate, visit The Lilith Fund for Reproductive Equity.
______________________________________________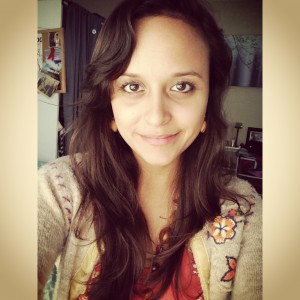 Amanda Williams is a 24-year-old graduate student at the University of Houston studying political social work. She is a board member and outreach chair for the Lilith Fund and has been a feminist activist in the Houston area for five years. You can find her on twitter at @fullfrontalfem.