By Andre E. Johnson
The most radical love is self-love. In fact, I suggest that in order to love others, one must be able to fully love oneself. It is the foundation that all other love is based and grounded. This is not a new or novel concept. This was a type of love that Black Power advocates talked about and the type of love that James Cone spoke about in his earlier versions of Black Theology. The faith I follow teaches that one is to love God and love neighbor as self. Implied in the loving of God and neighbor is a self-love that anchors it all. 
_________________________________________________________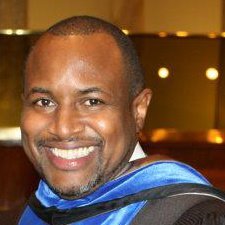 Andre E. Johnson is Associate Professor of Rhetoric & Religion and African American Studies at Memphis Theological Seminary, Senior Pastor of Gifts of Life Ministries in Memphis, TN, and Editor of Rhetoric, Race, and Religion.