By Rev. Earle J. Fisher
Sadly, it seems that love has become synonymous with cheap and self-centered lust. Radical individualism has overridden communal and corporate compassion. This is what makes pure and loving expressions radical praxis in contemporary culture. The litmus test between love and lust, however, is pain.  Love, in practice, propels us past painful instances and creates passionate infrastructures. Love that liberates us to be free and yet does not oppress us or others as a bi-product of that freedom is the path toward social transformation.  It is my hope that we can begin to re-imagine love as a deeply embedded gift from a divine source that compels us to honor ourselves and others through faithful care of our minds, bodies and souls.  Love must be understood as a substance that must be shared and collective in order for it to be substantive and transformative (for both giver and recipient). Love never fails!
________________________________________________________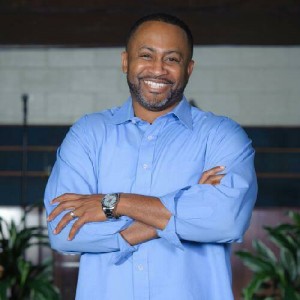 Preacher, professor, writer and social activist, Rev. Earle J. Fisher graduated from Benton Harbor High School in 1996, earned an Associate Degree in Liberal Arts in 1999 from Lake Michigan College, a Bachelor of Science Degree in Computer Science in 2003 from LeMoyne-Owen College, and a Master of Divinity Degree in May 2008 from Memphis Theological Seminary. As a dually ordained minister in the Christian Church (Disciples of Christ) and Missionary Baptist Church denominations, Earle is currently seeking to enter a PhD program of Rhetoric and Communications or Religious Studies in the very near future. Currently serving as the Adjunct Instructor of Contemporary Theology at Rhodes College, Rev. Fisher is also the Senior Pastor of Abyssinian Missionary Baptist Church in Memphis, TN.  Most of Rev. Fisher's work focuses on the rhetoric and impact of black preaching, hip-hop theology and young-adult spirituality.