By Matt Graber
Please don't call me "man" or "dude" any longer. I will not join you in friendship or partnership on a male-supremacist, patriarchal project. I will not condone the view that women are born to provide you with sexual gratification, and to do care work for you.
I will not be your wingman. I will not support your objectification of women's bodies. Women are not accessories to you, regardless of how much money you have. In social settings such as parties, bars, or clubs, I will not accompany you when you violate the personal space of others. When they refuse to allow you to enter into their personal space, I will not ease or comfort you.
Please learn to love and care for yourself. You are incredibly beautiful, and I want you to be cared for. Learn to cook, clean, sew, and care for yourself, your body, and your personal space. If you do not know how to care for yourself and are seeking a romantic partnership on the basis of finding somebody to do that work for you, then I will remain skeptical of your capacity to love and care for others.
I hope that we can differentiate between coveting bodies and loving people.
I love you. I want a friendship with you that is based on realizing the infinite possibilities of ourselves, our love, our bodies, and our gender expressions; a friendship based on falling head over heels in love with all life and all people. It is all far too beautiful than to be used and abused by you and me for the sake of manhood and masculinity.
__________________________________________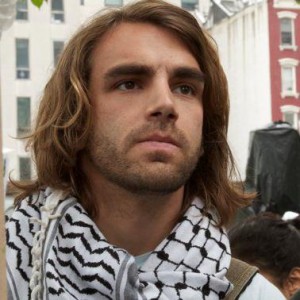 Matt Graber is still emerging – uncomfortable in their own skin and searching for beloved community. For Matt, a trip to Palestine in 2010 ignited a passion for decolonization and liberation. They are a radio broadcaster on West Philly's community radio station, WPEB 88.1 FM; and a part of Free Maroon Philly, a committee to free US-held prisoner of war Russell Maroon Shoatz, and Philly BDS – the Philadelphia coalition for boycott, divestment, and sanctions of Israel.