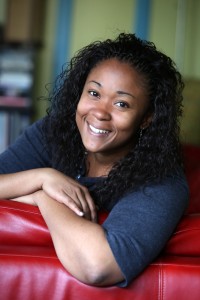 This month, Heidi R. Lewis was featured on the "Off Topic" radio program discussing race, racism and white privilege with Professor Kathy Giuffre and Professor Idris Goodwin. From the "Off Topic" website:
Off Topic is a weekly hour-long radio program hosted by Steven Hayward and Kathy Giuffre, professors of English and Sociology, respectively, at Colorado College. The intention of the show is to constellate ideas through witty, vibrant conversation and to provide a space to explore issues and ideas in greater depth and from a perspective often absent from the popular media.
Heidi was featured on the "Race, Racism and White Privilege episode, which aired on Saturday, August 3, 2013:
Despite the long history of racism, white supremacy, and racial violence in this country–and despite the progress that has been made in combating the worst and most glaring examples of it–Americans still have a very difficult time speaking candidly about the contemporary realities of race in our society. However, In the wake of events such as the recent not guilty verdict in the George Zimmerman – Trayvon Martin case, it becomes urgently clear that we need to have real, substantive conversations about the undeniable effects of inequality in the United States.
The episode also features Dr. Charles W. Mills (Northwestern University), Rosemary Harris Lytle (President, NAACP Colorado-Wyoming-Montana State Conference), Dr. Claire Garcia, and Roger Bonair-Agard (poet and performance artist).
"Off Topic" is produced by Craig Richardson and Jake Brownell for KRCC, the Southern Colorado and Northern New Mexico affiliate of NPR. KRCC is licensed by Colorado College, where Heidi is Assistant Professor of Feminist & Gender Studies, Kathy is Associate Professor and Department Chair of Sociology, Idris Goodwin is Assistant Professor of Theatre & Dance, and Claire Garcia is Professor of English and Director of Race & Ethnic Studies.