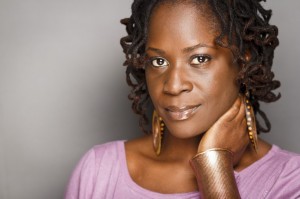 Yaba Blay is the Co-Director of Africana Studies and Assistant Professor of Africana Studies at Drexel University.  After earning a B.A. in Psychology from Salisbury State University and an M.Ed. in Counseling Psychology from the University of New Orleans, Dr. Blay went on to earn an M.A. and Ph.D. in African American Studies and a Graduate Certificate in Women's Studies from Temple University.
Dr. Blay's research, which has been featured in JENdA: A Journal of Culture and African Women's Studies, the Journal of Pan African Studies (JPAS), Words, Beats, & Life: The Global Journal of Hip-Hop Culture, and many other publications, focuses primarily on black skin color politics, black hair politics, black identity, Africana cultural aesthetics and practices, gender in the African Diaspora, and global black popular culture.  In addition to writing, Dr. Blay also serves on the editorial board for JPAS, and is a peer reviewer for JENdA.  She has also edited special issues for both journals focused on skin bleaching in the African Diaspora.
In addition to producing a transmedia film project focused on global skin bleaching practices with director Terence Nance, Dr. Blay is currently working on a multi-platform transmedia project entitled (1)ne Drop: Shifting the Lens on Race.  The project, which includes a full-color portrait essay book, online exhibition, traveling exhibition, and lecture, examines skin color politics and black racial and cultural identity.  The book, (1)ne Drop: Shifting the Lens on Race, published by BLACKprint Press (an independent company founded by Dr. Blay), will be released on November 29, 2013, and has been available for pre-order on KickStarter since August 1.
UPDATE: As of Wednesday, August 7, (1)ne Drop is100% funded! Dr. Blay and BLACKPrint Press would like to thank everyone for their support of this project! Please contribute to the campaign, if you haven't already, so that BLACKPrint Press can continue to publish "our stories on our terms!"
********************
This past January, TFW Editorial Collective member Andrea Plaid and I had quite a few laughs about our "black feminist circle of mischief" that lives primarily on social media.  One of the things that I love most about this crew—which also includes TFW co-founder Tamura Lomax, Crunk Feminist Collective co-founder Brittney Cooper, Treva Lindsey, and our FWL feature this week, Yaba Blay, among many others—is that we bond over our complexities, contradictions, and sometimes awkward black womanhood. Our interactions are filled with life, love, laughter, and pain: We laugh at YouTube videos poking loving fun at black folks; we theorize YouTube videos that poke hateful fun at black folks; we conduct virtual twerk sessions, especially when it comes to 90s hip hop and R&B; we supportively share each other's work; we rely on each other to post and circulate news and information that we may have missed; we come to each other's defense whenever a Facebook "friend" or Twitter follower disrespects our virtual spaces; and we talk each other through difficult personal and professional dilemmas.  For an only child like me, having such a brilliant and powerful ring of chosen sisters is something I never take for granted.
That said, if Andrea named me the unofficial ringleader, Yaba Blay is undoubtedly the essence of this black feminist crew just as she is the essence of black feminism.  In Black Feminist Thought: Knowledge, Consciousness, and the Politics of Empowerment, Patricia Hill Collins defines black feminists as "women who theorize the experiences and ideas shared by ordinary black women that provide a unique angle of vision on self, community, and society."  In all of her personal and professional enterprises, Yaba exudes this commitment. It is for these reasons, and so many more, that she is a feminist we love.
********************
FWL Yaba Blay on:
Black Identity & Skin Color Politics (Part I, approx 7 mins)
FWL Yaba Blay on:
(1)ne Drop: Shifting the Lens on Race (Part II, approx 12 mins)
Spike Lee endorses (1)ne Drop:

FWL Yaba Blay on:
The Personal & the Professional (Part III, approx 11 mins)
FWL Yaba Blay on:
Pop Culture & Current Events (Part IV, approx 12 mins)
Suggested Links:
The Official Website of Yaba Blay
(1)ne Drop: Shifting the Lens on Race
The Official Website of BLACKPrint Press
*availble for pre-order on KickStarter as of August 1
"Color Me Beautiful: A Dark Girl Reflects on Dark Girls"