By Jeanine Russaw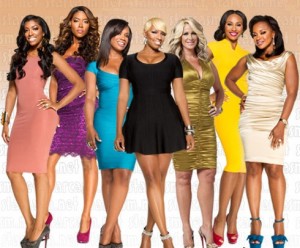 When you look in the mirror, how do you see yourself?
In a perfect world, whenever a black woman looks in a mirror, she would see herself as the beautiful, confident, and intelligent person she truly is. This ideal can be difficult to achieve when "Little Janet" returns home from a day of being bombarded with the teenage standard of beauty and "coolness" at high school, only to turn on the television and have visions of the wealthy and fabulous looking Real Housewives of Atlanta thrust in her face.
While it should be enough to be one's self, it is easy to see how constantly seeing African-American women with "perfect" hair and cutting-edge clothes (and not much interest in anything other than A-list agendas) could make an intelligent youth insecure. On the opposite end of the spectrum, what is the intelligent black child supposed to think when s/he turns to VH1 and learns that black people are "supposed" to act ignorantly in keeping with societal expectations? The situation has a surprising duality.
Growing up in a predominately white school district, I learned relatively quickly that the majority of what white people know about black people came from what they saw on television. That being the case, we as black Americans have a responsibility not only to ourselves, but to the rest of society to educate others on what we are truly like. I spent so much time feeling badly because mainstream media did not give me a place to fit in among my non-minority peers. And my "type" did not fit into the box that my classmates carved for me…but that was not my problem. It took me a while to realize that.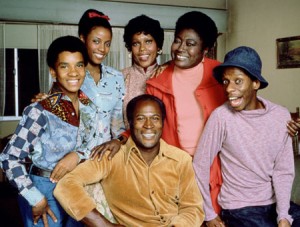 The cyclical nature of "black representation" in America is the problem. Its evolution is such that we took a step backwards from the proud moments when we went from being practically nonexistent on television to becoming a media phenomenon in the most positive way. Gone are the days when people were fascinated by Good Times, the show about former housekeeper Florida Evans and her husband James Evans, Sr. While these characters may have been far from wealthy, their success came in the form of the strong moral codes by which they lived their lives. From this, sitcoms such as The Jeffersons and Sanford and Son were born. That is the black experience I am proud of.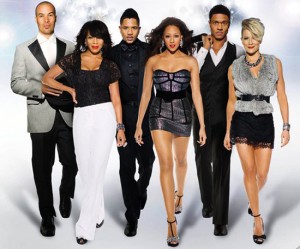 Currently, there are not enough shows chronicling the lives of the everyday African-Americans.  Instead, there are shows like The Game that depict common black stereotypes such as the single mother/deadbeat father drama. While these situations do exist, they are not restricted to the black community, and, there is much more to our community than that–so much that isn't represented. But moreover, whether it be The Game, or even "reality television" like The Real Housewives of Atlanta, the pride and spirit of cultural principles are missing elements. Today's black sitcoms lack the kind of authentic interaction between characters, and the personal struggles they face within themselves, that their predecessors had.
While I don't want to paint television shows like Good Times, Sanford and Son, The Jeffersons and The Cosby Show as inherently good, authentic and representative of the race, and The Game and black reality television as innately bad, inauthentic and atypical of the race, and although I get that we live in a different socio-political-economic-cultural context, I want to draw attention to what I think is missing.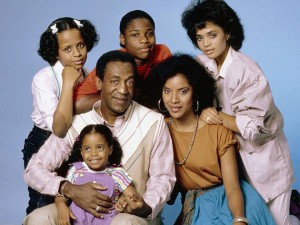 The Cosby Show, a black sitcom that focused on the daily interactions of an upper-middle class black family in the 1980s, was groundbreaking in its own right. It was the first television show to showcase a successful, nuclear, African-American family (with not one, but two parents that had procured careers in the 'professional' realm). Albeit isolating to some groups in terms of heterosexual marriage and dating, socio-economic status, et al., this positive portrayal of a black family encouraged people from all races to acknowledge the competence and humanity of black people.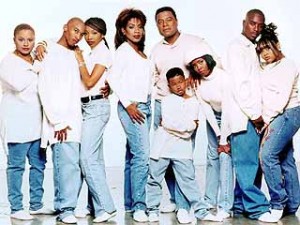 Another example is Moesha, which emerged in the mid 1990s–a sitcom that praised the talents of black youths, particularly a young black girl, celebrated a version of black familial life, and provided lessons on our cultural heritage. These are standards that we should hold ourselves to—nothing less. Of course we need a fuller picture that includes our differences, contradictions, struggles, etc.  But totalizing black existence in stereotypes and stereotypical drama isn't it either.
When we see the self-destruction of "Little Janet" and many of her friends because they do not see their beauty and potential, we should be encouraged to demand more and combat having pop cultural icons lacking in nuance and complexity represent us as a whole. We are hardworking and diverse people, not unlike other races. That is something we should celebrate and see more of.
_________________________________________________________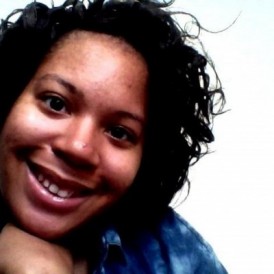 Jeanine Russaw is a junior at Hofstra University double majoring in Journalism and Rhetoric: Culture and Social Action. During the past year she has brought her voice to the public by writing articles and editorials for online publications such as Patch.com and ForHarriet.com, earning her place as a finalist for the 2013 Press Club of Long Island Media Awards in student feature reporting as well as The Society of Professional Journalists Region 1 "Mark of Excellence Awards." She enjoys participating in social awareness performance art such as "Democracy in Performance" directed by Dr. Lisa Merrill and moderating civic dialogue forums with her school's Center for Civic Engagement. She also served as a volunteer for the 2012 Presidential Debate at Hofstra. Activism is a deep passion of hers and she hopes her writing will someday shed light and awareness on the most obscure issues in America and around the world. Follow her on Twitter @jMarieRussaw or on her personal website: jeaninerussaw.wordpress.com