By Dana-Ain Davis and Christa Craven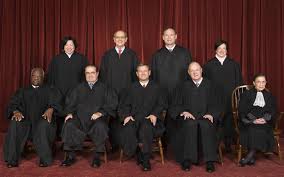 Anthropologists take up many of the same issues as the Supreme Court–race, family and kinship, and historical inequities.  The difference is we don't step into our controversies so quickly.  Our fieldwork process, which often lasts years, allows us critical time to mull things over and consider crucial nuances in the lives of those impacted by policy and legal decisions. Anthropology offers perspectives that interrogate the ideal in comparison to practice, and at its best makes a distinction between the manifestation of "justice" and the deep structures of social injustice.
The opinions offered by SCOTUS in the past week have left us with a skeleton of social justice principles, simultaneously undermining some possibilities for putting those principles into practice while bolstering others. So on the one hand, as feminist anthropologists steeped in activist tradition, we are confused and angry.  On the other, we are hopeful.
The decisions regarding Affirmative Action, while tacitly affirming the use of race in admissions processes has made it more difficult for institutions to use those policies to achieve racial parity. Gutting the Voting Rights Act of 1965 does not attend to the tangled histories of racism in the U.S.  Yes, anyone can sue if they think a state or a local government has interfered with voting, but legal decisions will only actualize (perhaps) long after the fact.  This is hardly proactive.  What an anthropological perspective can offer in this moment is an ethnographically informed reminder of racial inequities throughout the nation aimed at galvanizing Congress to uphold racial justice in the long term.
In challenging the Defense of Marriage Act (DOMA), ethnographic research also spurred anthropologists' initial response to President Bush's call for the constitutional amendment banning same-sex marriage as a threat to civilization.  On February 26, 2004, the Executive Board of the American Anthropological Association, the world's largest organization of anthropologists, released the following in response:
The results of more than a century of anthropological research on households, kinship relationships, and families, across cultures and through time, provide no support whatsoever for the view that either civilization or viable social orders depend upon marriage as an exclusively heterosexual institution. Rather, anthropological research supports the conclusion that a vast array of family types, including families built upon same-sex partnerships, can contribute to stable and humane societies.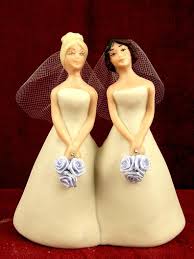 Anthropologists have long acknowledged there are many configurations of family and this court offers one more possible legal configuration.  We should celebrate the Supreme Court's ruling against both DOMA and Proposition 8.  No doubt we have gained something important in the equity that marriage affords many families, but we have also lost something with the normativity it will demand and the uneven benefits it will generate.  Contrary to some rose-colored predictions, these decisions will not be the panacea for LGBTQ families, couples or individuals.  What they achieve is an entrée into a new normal, such that marriage is now the sanctioned mechanism of family making that comes with benefits.  While marriage equity is important and liberating for many, there are other formations of family that remain unprotected.
As anthropologists–those concerned with cultural variation–we also remain attentive to see how many unanticipated forms of union these decisions will engender.  And this is one area where anthropology will continue to make a contribution, by offering fine-grained ethnographic perspectives to help us "see" multiple forms of family, as well as imagine and enact new ones.
As feminist anthropologists, the longstanding concerns with equity in our field make us advisedly skeptical, yet emboldened by these new possibilities.  The peril of the normative, of course, is that you can create legal equity, but as activists for social justice can attest, this runs the risk of (re)enforcing social norms that restrict choices for the very groups we seek to liberate.  Too often that is what we get when legal responses to social justice are seen as the end all be all solutions to inequality.  Rather, anthropological analyses must continue to illuminate the myriad forms of family and kinship, as well as the inevitable inequities that will arise in response to recent Supreme Court Decisions.
In the end we ask: What did we get from the Supreme Court?  On the one hand, a nod to equity that denies the structural history of racism in the United States. On the other, an embrace of one form of equity that presumes normativity in the ongoing "culture war" over marriage and family.
__________________________________

Dana-Ain Davis is an associate professor of Urban Studies, associate chair of the Masters Program in Urban Studies at Queens College and serves on the graduate faculty in Anthropology at the Graduate Center, City University of New York.  Davis' areas of specialization include black studies, family and sexual violence, reproductive rights, poverty and welfare policy, and women's studies. She has published the book Battered Black Women and Welfare Reform, as well as a number of articles on women and welfare policy. She is also the co-editor of Black Genders and Sexuality, with Shaka McGlotten and the recently published Feminist Activist Ethnography: Counterpoints to Neoliberalism in North America  co-edited with Christa Craven.  She is currently Co-Editor of Transforming Anthropology, the journal of the Association of Black Anthropologists.

Christa Craven is an associate professor of anthropology and women's, gender & sexuality studies at the College of Wooster. She is the author of Pushing for Midwives: Homebirth Mothers and the Reproductive Rights Movement and articles on midwifery and reproductive rights activism in Citizens for Midwifery News, American Anthropologist, Medical Anthropology Quarterly, Feminist Studies and Feminist Formations. She is co-editor with Dana-Ain Davis of the recently published Feminist Activist Ethnography: Counterpoints to Neoliberalism in North America. She lives in Wooster, OH with her partner and their twins.