By Lisa Brock and Beth E. Richie
Feminist women of color activists and anyone who considers themselves our allies in the struggle for justice need to be outraged that our sister Assata Shakur, a 65-year-old grandmother living in political exile in Cuba, was added to the Most Wanted Terrorists List on May 3, 2013.  FBI Special Agent Aaron Ford, on behalf of the New Jersey State Police, the New Jersey Attorney General's office, and the U.S. Marshall's office, announced this extreme action. This was done after 40 years, they say, because she was convicted of the murder of a New Jersey State Trooper, escaped from prison, and she continues to espouse "revolution and terrorism." Furthering the outrageous claim, they also raised a bounty on her capture from one million dollars (2005) to two million dollars.
It is important to understand what this means in both symbolic terms and real-time.  First, by all reasonable accounts Assata Shakur is innocent.  The original trial that led to her conviction in 1977 was a travesty. Three neurologists testified that the first gunshot shattered her clavicle and the second shattered the median nerve in her right hand. That testimony proved that she was sitting with her hands raised when the police shot her.  Further testimony proved that no gun residue was found on either of her hands, nor were her fingerprints found on any of the weapons located at the scene. In addition, trial transcripts show that Trooper John Harper, the other NJ State Trooper on the scene, admitted under cross-examination that he had lied in all three of his official reports and in his Grand Jury testimony.
An all-white jury stoked by racism convicted her. Lenox Hinds, her trial attorney, called the trial "a modern day lynching." Interestingly, the trial judge tried unsuccessfully to have Hinds disbarred for saying that. Today, attorney Hinds is the U.S. lawyer of Nelson Mandela, another person who was on the U.S. terrorist list until 2008.
Let's interrogate another point. The fact that the announcement linked the terms "revolution" and "terrorism" is telling. Sohail Daulatzai  convincingly argues in "Are we all Muslim now? Assata Shakur and the Terrordome," that with the inclusion of Assata on the Terrorist Most Wanted List, the grand logic of the U.S. Administration (at least its criminal wing) is revealed. The "War on Terrorism," the "War on Drugs," and the "War on Crime" is one unified policy objective aimed at "narrow[ing] the scope of dissent" both domestically and globally by criminalizing communities of color as well as whole regions of the world. Monitoring, jailing, killing, and droning the Black Criminal, the Muslim Terrorist, and the Latino Drug Lord/Illegal Alien are effective tools to beat back those who resist the neo-liberal agenda of privatization and exploitation. As Angela Davis said in her interview on Democracy Now, it is the U.S. government that is using tactics of terrorism to squash dissent. The placing of Assata Shakur — a known leader from the black power/civil rights era who is cherished for her revolutionary spirit — on this list and putting a huge bounty on her head, is aimed at terrorizing us all who dare to criticize, mobilize, and resist state policies and practices.
Indeed, Assata Shakur's story embodies this fiendish nexus between resistance and the label of criminal and terrorist.  As described in her own words:
My name is Assata ("she who struggles") Shakur ("the thankful one"), and I am a 20th century escaped slave. Because of government persecution, I was left with no other choice than to flee from the political repression, racism and violence that dominate the US government's policy towards people of color. I am an ex political prisoner….I have been a political activist most of my life, and although the U.S. government has done everything in its power to criminalize me, I am not a criminal, nor have I ever been one. In the 1960s, I participated in various struggles: the black liberation movement, the student rights movement, and the movement to end the war in Vietnam. I joined the Black Panther Party. By 1969 the Black Panther Party had become the number one organization targeted by the FBI's COINTELPRO program. Because the Black Panther Party demanded the total liberation of black people, J. Edgar Hoover called it "greatest threat to the internal security of the country" and vowed to destroy it and its leaders and activists.
For those just learning about Assata Shakur, it is important to know that COINTELPRO (Counterintelligence Program) was a secret operation, aimed at destabilizing and neutralizing progressive people and organizations. The tactics used involved framing organizers on trumped-up charges, infiltrating provocateurs and informants into organizations, and sometimes the outright murder of known leaders.
Once the activities of COINTELPRO became publicly known, a Select Committee to Study Governmental Operations with Respect to Intelligence Activities was convened by the Senate in 1975.  The Final Report stated that:
The Committee finds that the domestic activities of the intelligence community at times violated specific statutory prohibitions and infringed the constitutional rights of American citizens. …Many of the techniques used would be intolerable in a democratic society even if all of the targets had been involved in violent activity, but COINTELPRO went far beyond that…the Bureau conducted a sophisticated vigilante operation aimed squarely at preventing the exercise of First Amendment rights of speech and association….
Assata was charged with six crimes, ranging from armed robbery to murder. When she courageously resisted arrest by going underground, she was put on the FBI's most wanted list. It was while she was already on this list that the shootout occurred on the New Jersey Turnpike. Why is this important? Because had not the FBI knowingly charged Assata Shakur with crimes she did not commit, and not put her on the FBI's most wanted list, the zealousness of the State Troopers might have been mediated and the shootout might not have occurred.  Yet, one must keep in mind that police violence against black and peoples of color can and does happen at anytime.
Importantly, after Assata was captured, but before the trial for the shoot-out and the death of Trooper Joe Forrester, she was tried for all the cases for which she had been originally charged.  In every single case, all six of them, she was acquitted! Only on the final case for the shootout on the New Jersey turnpike, which could have been prevented, was she found guilty and sentenced to Life + 33 years.  We need to ask, "Who is to blame for the shootout?"
Assata Shakur is a political exile. Under the 1951 Convention Relating to the Status of Refugees and the 1967 Protocol Relating to the Status of Refugees, a person owing to fear of persecution in her or his country of birth is able to apply for and be granted political asylum. For the United States to put a bounty on her head is both immoral and illegal. Moreover, provoking bounty hunters to break another nation's laws in order to capture and kidnap a person is completely unethical and against all laws with respect to national sovereignty.  If all countries did this, there would be bedlam and bloodshed, leading to international incidents of huge consequences.
But she is in Cuba; the small island nation of 11 million against which the U.S. maintains a 50-year long economic blockade and ongoing hostilities. Importantly, the recent action by the FBI may very well be as much about U.S. policy with Cuba as about the status of Assata Shakur. Just before the May 3rd announcement, three policy changes were under discussion by the White House: finally a colloquy about the closing of Guantanamo (the illegal U.S. base on Cuban soil); a push from certain sectors for the removal of Cuba from the "states that sponsor terrorism" list; and renewed congressional debate and discussion on the normalization of relations with Cuba. Our sister has been used as a pawn before in such parleys.
Yet, Assata Shakur is living peacefully in exile.  She has dedicated her life to challenging injustice and working on behalf of those most persecuted by the imperialist politics of various nation-states.  She has been cut off from her family and her large network of associates and comrades and is in no way  "living large," as indicated by the FBI in their statement. She continues to advance the struggles for people everywhere as a writer and an artist.  She is not a terrorist and should never be captured.
As women of color feminist activists, we have a great deal to learn from her struggle for justice. We have many better ideas about how to spend $2 million of our nation's dollars than as a bounty for Assata Shakur.  Please pass along the story, organize a Teach-In and sign the petition asking that the bounty be rescinded and her name be removed from the Terrorist List.  Our freedom is directly linked to hers.
________________________________________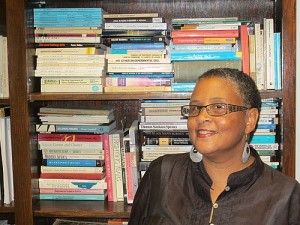 Lisa Brock is the Academic Director of Arcus Center of Social Justice Leadership at Kalamazoo College, in Kalamazoo, Michigan. She has been an activist all of her life and a scholar activist over the last 25 years.  She was born in the Cincinnati, Ohio area in 1956, where she fought against segregation and for black studies and girls' rights in the public schools of the Cincinnati, Ohio area. While an undergraduate in Washington D.C., she became well known for her work around police brutality, and while in Chicago pursuing her Ph.D., she became known as an Anti-Apartheid Activist.  Since the early 1990s, Brock has been researching and writing on African Diaspora History with a focus on African-Americans, South Africa, and Cuba. She has published dozens of articles and chapters in Cuba, the U.S. and South Africa, and co-edited the 1998 book Between Race and Empire: African-Americans and Cubans Before the Cuban Revolution, with Professor Emeritus Digna Castaneda-Fuertes of the University of Havana. She is a trustee of the Davis-Putter Scholarship Fund (for student activists) and on the Editorial Collective of Radical History Review.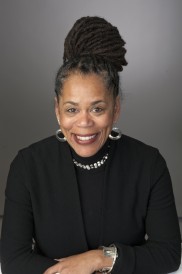 Beth E. Richie is Director of the Institute for Research on Race and Public Policy and Professor of African American Studies and Criminology, Law and Justice at the University of Illinois at Chicago.  The emphasis of her scholarly and activist work has been on the ways that race/ethnicity and social position affect women's experience of violence and incarceration, focusing on the experiences of African American battered women and sexual assault survivors.  Dr. Richie is the author of Arrested Justice: Black Women, Violence and America's Prison Nation (NYU Press, 2012), which chronicles the evolution of the contemporary anti-violence movement during the time of mass incarceration in the United States,  and numerous articles concerning Black feminism and gender violence, race and criminal justice policy, and the social dynamics around issues of sexuality, prison abolition, and grassroots organizations in African American Communities. Her earlier book, Compelled to Crime: the Gender Entrapment of Black Battered Women, is taught in many college courses and cited in the popular press for its original arguments concerning race, gender, and crime.  Dr. Richie is a qualitative researcher who is also working on an ethnographic project documenting the conditions of confinement in women's prisons.  Her work has been supported by grants from The Robert Wood Johnson Foundation, The Ford Foundation, The National Institute for Justice, and The National Institute of Corrections.  Among others, she has been awarded the Audre Lorde Legacy Award from the Union Institute, The Advocacy Award from the U.S. Department of Health and Human Services, and The Visionary Award from the Violence Intervention Project. Dr. Richie is a board member of The Woods Fund of Chicago, The Institute on Domestic Violence in the African Community, The Center for Fathers' Families and Public Policy, and a founding member of INCITE!: Women of Color Against Violence.  In 2013 she was awarded an Honorary Degree from the City University of New York Law School.