By Soraya L. Chemaly
Two days ago, Carolyn Luby, an undergraduate at University of Connecticut published a remarkable open letter to the school's president,  Susan Herbst, in The Feminist Wire.  In the letter she made her case and argued persuasively that the school's new mascot and branding should be reconsidered. The school had decided as part of this visual identity revamping to change its Husky Dog logo from the current mascot to a more "powerful and aggressive" looking logo. She was polite, deliberate, and thorough in her analysis and reasoning. So, of course, people are harassing her, belittling her, and violently threatening her with rape. Oh, and the campus police told her to "wear a hat."
As part of this anti-feminist backlash targeting a female student daring to speak in defense of safety for women, the site Barstool Sports reposted her letter, which generated the predictably violent and misogynistic gender based comments. A second site was created just so people could make rape jokes against her.  On campus, people are harassing her and she is receiving hate mail.  Even Rush Limbaugh has weighed in to mock her, minimizing the real threat and actuality of violence against women and mumbled in his tired old Patriarchal patois about Feminazis and cartoon characters.  I will not link to anything he says or does because it is usually infused with a mean-spirited, dangerous ignorance and darkness, and I like information rooted in truth that sheds light and makes the world a better place.
You can read her letter, as well as a Change.org petition in support of her efforts.
Here is all you have to know to decide for yourself.
This is UConn's new mascot: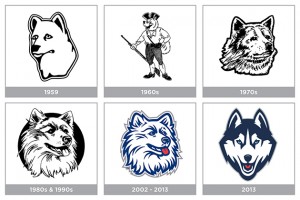 Below are popular rape memes that circulate on line and are commonly posted and shared:
What people don't know kills women.
_____________________________________________________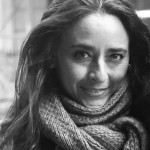 Soraya L. Chemaly writes about gender, feminism, and culture for The Huffington Post, Fem2.0, RHReality Check, BitchFlicks, The Good Men Project, and Alternet.  Her work focuses on pushing academic feminism into mainstream critiques of popular culture, through satirical humour and news analysis.  She is particularly interested in how systems of bias and oppression are transmitted to children through entertainment, media, and religious cultures. She holds a History degree from Georgetown University, where she founded that school's first feminist undergraduate journal,  and studied post-grad at Radcliffe College.