By Aishah Shahidah Simmons and Heather Laine Talley
Perhaps in this twenty-four hour news cycle culture, the horrid sexist and racist sexualization of nine-year old Quvenzhané Wallis both at the Academy Awards and in Twittersphere is now old news. And maybe for her sake, it should be.
White feminists' silence in the face of racism is old news too, but feminism's troubled relationship with race and racism is something to keep talking about. It was the reaction to Tressie McMillan's analysis of white feminists' response to the attacks on Quvenzhané Wallis that ignited our interest in hosting this Forum on Race, Racism, and Anti-Racism within Feminism. To be sure, The Feminist Wire has been engaged in these conversations since our founding, but what McMillan's piece noted was the yawning vacuum of public response to misogyny directed at a Black girlchild.
Many white feminists jettisoned the opportunity to think about silence as racism. Instead, they cited examples of white women's response to defend against the critique of white silence. While it is true that some white feminists publicly responded, the very impulse to deny a pattern of silence sidesteps critical feminist and anti-racist work. The legacy of feminism has taught us to ask: in what ways am I oppressed and marginalized? In thinking about race, racism, and anti-racism within feminism, an equally important question is: in what ways do I oppress and marginalize?
We come to this introduction as Collective members, but we have divergent relationships to the very topics we're exploring in this Forum. We are a Black feminist lesbian and a white, anti-racist, queer feminist who are committed to a vision of feminism that is fundamentally intersectional. We resist the pull to participate in the "oppression olympics" (as coined by Native American feminist scholar-activist Andrea Smith) because we firmly believe that none of us are free until all of us are free.
Given white feminists' palpable silences in response both to individual acts of racism and to an enduring pattern of white supremacy, our investment in this project is shaped by a specific ethic–we reject the idea that white women can "opt out" of this conversation or instinctively fall back on defensiveness. If our feminism aims for liberation, the discomfort of doing the work cannot function in the service of side-stepping this difficult dialogue, avoiding self-reflection, or putting either off until later. Later is now.
Here, we want to make TFW's position abundantly clear:  Silence in the face of racism is never justified.  In fact, silence in the face of any form of oppression or marginalization is never justified.
And yet, feminist silences are, all too often, racialized. Thus, in the context of talking feminism and race, our relative position to feminism depends upon whether feminism unmodified stands for white women.
Certain feminists can ignore race altogether (ethnicity, class, gender, sexuality, nation, and religion too), choosing a  homogenizing narrative of "(white) women's experience." Privileged feminism can talk about race without wrestling with racism. White feminists can even defend anti-racist feminist efforts without confronting white supremacy.
The TFW Collective shares a vision, but we do not share a racialized position (nor do we share positions of class, sexuality, ability, etc.). This conversation about race and racism within feminism is one we know well. TFW is a Collective co-founded by two Black women. And yet, over the last two years, our Collective numbers have expanded, and in the process, who "we" are has changed. TFW is a multiracial, multigender project, but our commitment remains to a feminism that is always already invested in undoing misogyny and racism, sexism and xenophobia, cis-privilege and ethnocentrism, homophobia and transphobia, white supremacy, able-bodiedness, hetrosexism, and essentialism.
In our conversations about TFW with/in our respective communities, we are acutely aware that our multiracial project is suspect.  In response to both our Forum on Black Academic Women's Health and our fundraising campaign for Elementary Feminism, we received varied responses and inquiries including: "I didn't know this was a Black feminist site" and "Who owns The Feminist Wire?" These questions reminded us of other moments in which Collective members have been told that TFW is a "white feminist think tank fronted by Black women."
To clarify, TFW is a Black feminist outlet. And, we are also an anti-racist white feminist outlet and an outlet for Latina/Chicana feminisms, Native
American feminisms, Asian Pacific feminisms, Muslim feminisms, transnational feminisms, disability feminisms, and so on, working to be a better transfeminist venue, a deeply inclusive site. We are most certainly not a think tank. The very fact that multiracial is either distilled as Black or white, depending on who is doing the critiquing, is itself a testament to how critical conversations about race and feminism are.
This Forum is an embodiment of the work we're doing as a Collective. In conceptualizing and editing this forum, we have tracked our own internal process and identified dialogues to have with one another. In the spirit of collectivity, this Forum was lead edited by Heidi Renee Lewis and Aimee Meredith Cox. Alexis Pauline Gumbs, Hakima Abbas, Heather Laine Talley, Monica J. Casper, Omar Ricks, Shubra Sharma, Tamura A. Lomax, and Aishah Shahidah Simmons took part in soliciting, reviewing, and editing submissions.
We incant the words of Audre Lorde as a vivid reminder of feminist praxis, as a lens to bring to bear on the essays that follow, as a sage theory of feminist conflict:
"It is not our differences that divide us."
We recall the words of Audre Lorde as an unapologetic directive, as a righteous call to action, as a brilliant teaching to put into immediate practice:
"It is not our differences that divide us. It is our inability to recognize, accept, and celebrate those differences."
This is an attempt to reexamine race and racism from multiple feminist perspectives. To be sure, this is not a Black-white dialogue. This is not a cisgender dialogue. It is not exclusively academic in nature nor entirely activist in spirit. It is multi-voiced, even as it is not representative. It is a conversation that pre-dates all of us, even as it is a dialogue that is no less important now than in previous iterations of feminism, from the suffragettes exclusion of African-American women to the whiteness of the sex wars, to white feminism's response to and engagement with transnational feminism.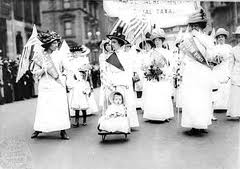 A theme emerges in this Forum–white folks will be called out. And not just because of white silence to recent events, but also because our time is one that is shaped through and through by white supremacy. White privilege may be diluted by class, geography, ability, sexuality, gender identity. And yet, the structural underpinnings of the institutions that inscribe our lives and everyday patterns of seeing and talking are bound together by a legacy of racism, the overvaluation of white bodies at other humans' expense, and policies intended to promote thriving for white folks.
This Forum is certainly not meant to be the definitive statement on race, racism, and anti-racism within feminism. TFW is committed to cultivating an ongoing dialogue, and so even as we start this Forum, we know that this is only the start of a long-term and potentially difficult conversation, part of which we will continue to publish. We offer these essays and love notes as a beginning and invite you to continue to journey and engage with us.
Racism in feminism exists. This fact is not up for debate, not here not now. But we ask you to consider: what actions and inactions, words and silences make it possible for racism to breed? Morphing in response to logics like colorblindness and thriving through co-optation of words like "diversity" and "multiculturalism." Enduring because of cowardice and privilege rather than courage seems to be the default mode of operating. For the next ten days this Forum seeks to interrupt this dynamic. We invite you to join us.