Anniversary
I am knotted
at the house
screaming.
The moving church
careening away
with my husband.
Christ, they've committed
him.  But the witnesses say
he jumped.
Yelled "escape!" and something
like "to mother or bust!"
I wear out
my fancy apron knotted
as I am.  I wait
for my husband to come
to his senses.  When he returns
he says:
I've committed.  Forgive me.
I say:
diamond.  I say: children.
I say: years
and years.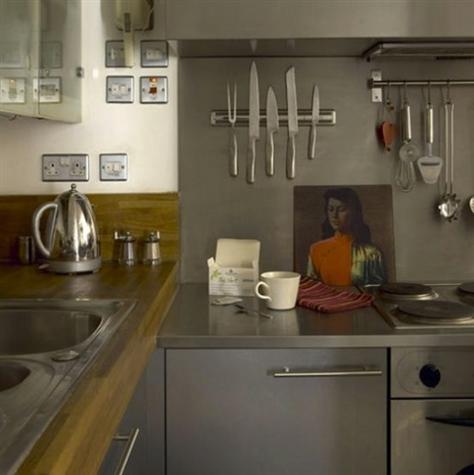 Dictionary II
wife – (European origins) a married woman.  As in slave in the house.  As in chef, maid, nanny and prostitute.  But unpaid for these services.  A woman defined in relation to her spouse, generally a man.  In the colloquial wife means woman: as in "Old wives' tale" meaning a story passed down by ignorant old women.  As in "She's my wife, not my mistress and so did not receive a fur for Christmas.  Instead, I bought her a vacuum cleaner, which she loved."
wifey – (American Negro origins) diminutive of wife but more desirable. Girl who cooks, cleans, fucks and gives back massages. As in "I took this girl home to my moms and she brought potato salad instead of a bottle of wine—because she's a good wifey and knows better." Woman to have sex with but to whom you are not married, and probably never will marry.  Or might marry if she gets pregnant—and then she will become WIFE.  If she is not wed at the time of giving birth she will become a "baby mama."  A diminutive less desirable for all parties.
get wife – (Caribbean origins) to have sex, to fuck a human female, to be on a mission to have sex.  As in "You get wife last night?  That must be why you in such a good mood."  Or "My woman vex with me and ain give me wife in a week."  A man might ask a whore:  "I'll give you twenty dollars for the wife."  Meaning, I will pay you an inadequate sum to fuck you.  "Get" translates loosely to "have."  "Wife" is a direct translation of "sex."
to wife – a feminine specific verb suggesting a woman has convinced a man that she is worthy of romantic and sexual commitment.  As in "He promised to wife me but I'm still waiting on the ring."  Once the woman has the ring, being wifed may be elevated to "being ringed," as in lassoed, as in good enough that a man would string a rope around you—preferably the rope is made of gold and has a diamond on the head.  (origins unknown)
________________________________________________________________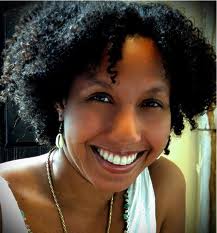 Tiphanie Yanique was born and raised in St. Thomas, Virgin Islands. In 2000, she was awarded a dual-country Fulbright to Jamaica and Trinidad and Tobago, where she studied Caribbean literature, women's studies, and creative writing. Ms. Yanique is the author of the short fiction collection How to Escape from a Leper Colony. Her writing has won the Boston Review Prize in Fiction, a Rona Jaffe Foundation Writers Award, a Pushcart Prize, the Bocas Caribbean Literature Prize in Fiction, and an Academy of American Poets Prize. In 2010, Ms. Yanique was named one of the National Book Foundation's 5 Under 35, a list of promising young fiction writers. She is currently Assistant Professor of Writing at The New School in New York City.