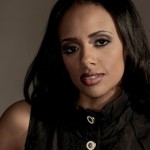 Rahiel Tesfamariam
is an activist, writer, social commentator and public theologian. She is the Founder / Editor-in-Chief of 
UrbanCusp.com
, a cutting-edge online lifestyle magazine highlighting progressive urban culture, faith, social change and global awareness. Rahiel is also a columnist and blogger for 
The Washington Post
. She holds a B.A. in American Studies from Stanford University and a Master of Divinity from Yale University where she was the inaugural William Sloane Coffin, Jr. Scholar for Peace and Justice. Prior to seminary, Rahiel served as the youngest editor-in-chief in the history of 
The Washington Informer
, at age 23.  Rahiel managed a citywide juvenile justice reform effort at a D.C. faith-based nonprofit before launching Urban Cusp in 2011. She has traveled the world on various delegations and humanitarian projects. Rahiel has been named the 2012 IMPACT Leader of the Year, a 2012 Beatitudes Society Fellow, a Practical Visionary by The Institute for the Future, and a "Top 40 Under 40" by the EnVest Foundation. She has also been featured on 
Washington Watch with Roland Martin
, 
Press TV, Huffington Post Live
, 
Our World with Black Enterprise
,  
The Geraldo Rivera Radio Show
, 
The Intersection Show 
with Jeff Johnson, SiriusXM, and more.
TFW: You are engaged in so much amazing and groundbreaking work and it is quite difficult to begin in one place. That's a wonderful problem. So, maybe we should start by discussing your motivation. What and/or who inspires you?
I'm inspired by the freedom fighters that came before me and the revolutions they helped birth, particularly my homeland Eritrea's struggle for self-determination and the African-American civil rights movement. I'm inspired by individuals who cared enough about their people to lay down their lives for them – the martyrs of those various struggles. But I'm also inspired by icons who have the ability to tap into their own greatness and in turn help others want to do the same, ranging from those within the Harlem Renaissance to those within the Hip-Hop generation. I'm inspired by courageous people who work tirelessly, love fearlessly, and live ethically. More than anything – I'm inspired by Jesus and his enduring, sacrificial love that has healed and transformed generations.
TFW: Can you say a bit about Urban Cusp, its purpose, your vision, and what moved you to launch the site? In addition, how does your work as a columnist at The Washington Post help you to facilitate similar types of public conversations that focus on issues germane to people of color in urban communities?
The vision for Urban Cusp came at a time when I was doing a lot of soul-searching. I wanted, as we all do, to tap into my gifts and do something that really matters in the world. I also wanted to feel that I was engaged in work that reflected the whole of who I am and didn't leave me feeling fragmented. Urban Cusp was not only God's response to my prayer for a global ministry, but it was also my way of connecting the things I care about most: faith, social justice, and culture. I decided on an online lifestyle magazine versus a consulting firm or think tank, which I gave a lot of thought to, because I wanted to influence people's daily realities and not rely on a "trickle down effect." The hope is that it serves as a meeting ground for thinkers, artists, people of faith and activists. Through my relationship to The Washington Post, I am able to do just that but through an international platform. Through my weekly column, the events that I host there and the multimedia work I help the Post'staff produce, I am empowered to bring the topics of most significance to urban communities to the forefront of mainstream media. That's a privilege and honor that I will never take for granted.
TFW: How do you define "feminism" and in what ways is your work as a writer, advocate, entrepreneur, and minister shaped by your feminist politics? 
I think it's very important for women to define that word for themselves. If they don't, then they're merely a reflection of someone else's ideas about womanhood. I've wrestled with that label, accepting it only reluctantly (and replacing it with womanist) because it feels confining and euro-centric. But the older I get – the more I realize that feminism is at its core an ideology of defiance against patriarchy and misogyny. My act of perpetual defiance is rooted in wanting to be, as Ghandi said, the change I want to see in the world. Everything I do is rooted in the idea that, as a child of God, I can do all things through Christ who strengthens me. My feminist politics are intimately linked to my spirituality; I refuse to let humans limit me when I know that I have the power of the supernatural on my side.
TFW: It seems that womanism is often understood as a derivative of feminsm(s) or in some cases a political/personal/spiritual posture and commitment that is conceived as that which is wholly different from feminism(s). I am thinking, for example, of Dr. Monica A. Coleman's now classic essay, "Must I Be A Womanist," which addressed her concerns with womanism's limitations. As a minister and seminary graduate, how have you reconciled (if at all) the seeming disjuncture between the two? 
We need ideologies to help us make sense of what we, as women (despite racial identification), go through everyday. In everything that I do professionally and personally, I need ideas, images and language to ground who I say I am and desire to be in the world. Every time I resist patriarchy by something I say or do – I am not simply being my rebellious self but I am also "borrowing" from a legacy. A legacy of women who took the time to think through what our challenges have been, are today, and will be. Women who cared enough to seek solutions that would improve the lives of women for generations to come. My engagement in feminist/womanist politics is a commitment to being that kind of woman – a woman that lives for something greater than herself. That lens has allowed me to bridge the cultural and class gaps between feminism and womanism. 
TFW: Who are you feminist/womanist sheroes? And how have their lives and work impacted your own?
Angela Davis and Assata Shakur are forever etched in my mind as my womanist sheroes, because they stopped at nothing in pursuit of liberation. That fearlessness humbles me. I love feminist wordsmiths like Zora Neale Hurston, Nicki Giovanni, and Toni Morrison. Feminist thinking women like Gloria Steinem and Tricia Rose are an inspiration to me. Lauryn Hill's ability to leave a lasting impression on a male-dominated genre makes her a shero to me. Michelle Obama's grace and brilliance is awe-inspiring. Watching her relationship with the POTUS reminds me that there is strength in vulnerability and joy in sacrifice. Harriet Tubman is probably one of the greatest feminist/womanist to ever live. All these women and their stories push me to the edge of what I think I am capable of. When I want to make excuses, I think about how many of them changed the course of history and/or carved out a space for themselves in arenas that were never intended for women.
TFW: I want to close by quoting a line that appeared in one of your columns in The Washington Post. You wrote: "While we, as black Americans, rejoice in the newfound freedoms afforded to us today, will we also take the time to consider those who still do not have a seat at the table? It is a communal imperative that we leave ample room for those brothers (and of course sisters) whom we have long treated as our family's "dirty secrets." How should we–within various communities–do the work of creating "ample room" at the table for marginalized sisters and brothers?
Creating "ample room" at that table starts with the messy work of self-analysis. Somewhere within us can be found the reason that we want to alienate a particular person or group. It may be a fear that we have, an experience that we can't shake, a way of thinking that was passed down to us, etc. But it's there. We don't come into this world hating people who are different from us and wanting to hurt them. We learn that from a multitude of negative spaces and people. This self-analysis can become a gateway, but then we must also name our privileges and places of isolation. In what ways do we benefit from being "normal" and, in contrast, how have we been hurt by not fitting in? It's only when we connect with the humanity in someone else that we fully acknowledge their yearnings and needs that are just like our own. It's hard to alienate someone who you can see a reflection of yourself in.