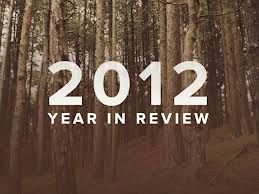 With the intertwined mission of fostering feminist, anti-racist, and anti-imperialist perspectives, 2012 gave our contributors no shortage of topics about which to write. We saw a resurgence of public misogyny and racism; an ugly right-wing attack on women's reproductive autonomy; horrific violence against women and girls; continued U.S. militarization; the deaths of too many Black and brown men, women, and children; a continuing economic crisis and the looming "fiscal cliff"; unrest in Syria, Egypt, Israel, Palestine, and other troubled regions. And all of this alongside the reelection of President Barack Obama, the release of films such as Middle of Nowhere, the success of gymnast Gabby Douglas, and countless moments warranting discussion, critique, celebration, and recognition.
Of particular interest to us, misogyny, anti-feminism, and racism were not just present, but made themselves ubiquitously and viciously known through global events, domestic and foreign policies, pop culture, violences of all kinds, and public discourse. When we situate the past year's events within an atmosphere that was so relentlessly hostile to women, to people of color, and to the hope and practice of justice more broadly, TFW's vision is ever more critical and urgent. Our contributors have done an exceptional job of showcasing in vivid, sharp, insightful, and often deeply wrenching prose the ways marginalized people are harmed through business-as-usual politics, while at the same time, feminist, anti-racist, and anti-imperialist perspectives are publicly disavowed and even punished.
As we bid adieu to the dragons of 2012 and soon usher in the Year of the Snake, we want to reflect on where we've been and where we're going. At two years old, The Feminist Wire is not only here to stay, but we are ascendant, and we couldn't be prouder. Our audience grows exponentially as we evolve editorially and organizationally in important ways. We value your commitment to and support of TFW, and we look forward to sharing our continuing journey with you.
Who Cares About TFW?
Although our Collective members contribute frequently to TFW, more than half of our posts are by guest contributors. And we are delighted that so many excellent writers want to publish their work on our site–so many that we simply can't publish everyone who submits their writing. We hear from fans through email, Facebook, and other media that TFW is widely cited, talked about, and even used in the classroom. We find ourselves on other sites and pages often, showing up as a repost here, a quote there, an interview or profile elsewhere. And we've recently been syndicated, in London's Urban Times. TFW, it seems, is on the move.
At last count, TFW's Facebook page had 9,495 fans, and every day more people "like" us. About 65% of our fans identify as female and 31% as male. Our largest demographic (34.5%) is in the 25-34 year old range, followed by the 18-24 year olds (24%) and the 35-44 year olds (18%). We also have fans among the 45-54 year olds (9%), the 65+ crowd (4%), and the 13-17 year olds (1%). Alas, Facebook doesn't allow us to track race and ethnicity, but we know–and are pleased as punch–that we have a large and loyal following among women of color.
Tracking geographic location, most of our Facebook readers are in the United States, but we have quite a sizable following in Canada and the UK. We also have hundreds of loyal readers in Germany, Australia, France, India, Sweden, Spain, Ireland, Bosnia and Herzegovina, South Africa, Italy, Turkey, the Netherlands, Portugal, Serbia, Brazil, Mexico, and Poland. The top ten cities where our fans live are, in order, New York, Toronto, Chicago, Los Angeles, Brooklyn, London, Oakland, San Francisco, Montreal, and Atlanta.
Our growth and expansion was evident in several dynamic additions to the Collective, not to mention the range of issues, topics, and movements explored by our diverse group of scholars, writers, and activists. Month by month, we have seen–and will continue to see–positive changes and dedicated efforts to respond to a myriad of issues.
There was such a splendid wealth of good and powerful writing in TFW in 2012, it's hard to construct any sort of review list. But here are a few of the highlights–the articles and stories that cut close to the bone, generated more than the typical number of responses, or felt especially relevant.
January 2012
As we celebrated TFW's first birthday, we also added three new Collective members: C. Riley Snorton, Aimee Meredith Cox, and David J. Leonard. And we kicked off the year with a forum on Palestine convened by Collective member Darnell Moore, who had recently returned from visiting there with a group of writer-activists. He invited a number of important thinkers and writers to participate, including Beverly Guy-Sheftall, Katherine Franke, Lisa Weiner-Mahfuz, Roya Rastegar, and Vani Natarajan. The forum itself and two important follow-up articles by Jasbir Puar and Neferti Tadiar received considerable attention and commentary.
February 2012
We welcomed several new Collective members in February including Catherine Morrisey, who had been a TFW intern, Omar Ricks, Hakima Abbas, Aishah Shahidah Simmons, Shubhra Sharma, Mariko Nagai, Kevin Allred, and Bushra Rehman. We also marked the death of superstar Whitney Houston. And Kirk Grisham's article on Dan Savage and racism generated hundreds of likes, shares, and feedback, clearly striking a nerve.
March 2012
Women's History Month brought Alexis Pauline Gumbs's series on Black feminism (Parts one, two, three, and four), along with the inauguration of our "Women Running" feature profiling candidates for local, state, and national office. Cat Morissey convened a timely forum on mental health, and Darnell Moore shared a moving conversation with his mom, Diane Lee Chism. And as the Internet heated up in the wake of Trayvon Martin's murder, Lauren Wells's article in TFW drew many readers, shares, and responses.
April 2012
With the emergence of spring came Aishah Shahidah Simmons's gorgeous four-part series "Who Will Revere Us?" and David Leonard's two-part feature on health care, dreams deferred, and women of color. Kenyon Farrow's piece on racism and anti-gay marriage politics generated some conversation, as did Kiyan Williams's black feminist queer consciousness-raising book list. Also in April, we marked the legendary singer Billie Holiday's birthday with a piece on "Strange Fruit" and trauma politics.
May 2012
In May, we welcomed three new Collective members: Rosa-Linda Fregoso, Nicole Guidotti-Hernández, and Linda Martín Alcoff. We launched a Mother's Day forum as well as a forum on women filmmakers featuring the work of Carmen Torres, tiona m., Aishah Shahidah Simmons, Anna Barsan, Pratibha Parmar, and Nev Nnaji. One of our most widely-cited and shared pieces was published in May, too: Theresa Warburton and Josh Cerretti's "What We Aren't Talking About When We Talk About 'White Privilege.'" Three other pieces garnered feedback and critical reflection: Clare Oberon Garcia's lovely essay on race, nostalgia, and Mad Men; Joseph de la Torre Dwyer's excellent analysis of the gender tax; and Tamara Nopper's insightful piece on race, LGBTQ politics, and the marriage debate, "Beyond the Access Narrative." And Heather Laine Talley and Mason Casper-Milam's correspondence about LGBT politics in North Carolina was especially touching.
June 2012
In June, three young feminists joined our Collective: Kiyan Williams, Mason Casper-Milam, and Dylan McCann. Pauline Park's article on transfeminism sparked some heated discussion, illustrating that "trans" continues to trouble some feminists. Our Father's Day forum featured writing by Aishah Shahidah Simmons, Monica Casper, Bushra Rehman, Mecca Jamilah Sullivan, and Mason Casper-Milam. Alexis Pauline Gumbs celebrated Natasha Trethewey, the new U.S. Poet Laureate. And David Leonard offered a review of the devastating film on sexual violence in the military, The Invisible War.
July 2012
Summer heat brought Nicholas Brady and David Malebranche's excellent essays on Frank Ocean, as well as a piece on Arizona's SB-1070, the "heart" of anti-immigration legislation in the United States and an example of the kind of racist, repressive policy-making being undertaken in Arizona and many other states. Alexis Pauline Gumbs shared parts two and three of her glorious tribute to U.S. Poet Laureate Natasha Trethewey. And Darnell Moore offered a two-part essay on the cultural politics of coming out and "inviting in."
August 2012
Our forum on Muslim feminisms generated significant commentary, feedback, sharing, and conversation. Featuring articles and stories by Shaista Patel, Josh Cerretti, Gwendolyn Zoharah Simmons, Laurent Dubois, Sinat Giwa, and Amal Rana, as well as a thoughtful conclusion by Dana Olwan and Sophia Azeb, the forum was one of our most popular to date. Also in August, Tanisha Ford's essay on style politics drew attention, as did Aishah Shahidah Simmons's poignant remembrance of scholar-activist Aaronette White.
September 2012
Sophia Azeb and Tanisha Ford joined our Collective in September. And we sent three members–Darnell Moore, Heather Laine Talley, and Omar Ricks–to Charlotte, North Carolina, to report from the Democratic National Convention–complete with official press passes representing TFW. Our trio tweeted and posted from the DNC, and offered smart essays on reproductive politics, Michelle Obama's speech, and the Ethnic Council among other topics. Omar Ricks's piece on race and Obama, in particular, struck a chord among many readers. Also in September, Sophia Azeb's response to Ayaan Hirsi Ali drew attention, as did Mejdulene Shomali's beautiful essay on autoethnography and power. Darnell Moore's letter to Mis(s) Education also resonated with many.
October 2012
In October, we welcomed Theresa Runstedtler to the Collective and celebrated one of our busiest months of the year. Our forum on violence, convened by Omar Ricks, offered an important corrective to the easy answers offered by most mainstream media. Several essays, including Selamawit Terrefe's gorgeous piece on the world as a haunted plantation, captured readers' attention and provoked discussion. Heather Laine Talley convened a forum on voting, which featured a number of excellent essays that both discussed the politics of voting and also framed the November elections in important ways. We also saw Alexis Pauline Gumbs's invitation to honor Cheryl Clarke and Omar Ricks's further reflections on the DNC in "White Rage, Black Obama." And to top off the month, we launched our forum on Black women's health, which quickly became one of our most acclaimed features of the year. Tressie McMillan Cottom's introduction paved the way for this astonishing collection of writing about the health and survival of Black women.
November 2012
November brought us a new Collective member in Tressie McMillan Cottom. And we saw the conclusion of our transformative forum on Black women's health. Tamura Lomax's sharp essay on Black women, criticism, and finding one's voice provoked considerable commentary, conversation, and contention, as did C. Riley Snorton and Mecca Jamilah Sullivan's essay on voting as strategic embodiment. We marked the reelection of President Obama and we convened a forum for World AIDS Day, which included an interview with Dr. David Malebranche.
December 2012
TFW experienced unprecedented cyber-traffic in December. David J. Leonard's piece on Kasandra Michelle Perkins garnered a record 10,000 likes and was widely shared, illustrating that our readers continue to care deeply about violence against women. Edward Ndopu's beautiful photoessay provoked dialogue and interjected TFW firmly into conversations about disability, sexuality, and visual spectacle. Sikivu Hutchinson's response to the Connecticut murders, in which she wrote what was on many people's minds, went viral. And Darnell Moore's interview with scholar Imani Perry was a major hit, too. We ended the year with David J. Leonard and Tamura Lomax's lively conversation about Django Unchained.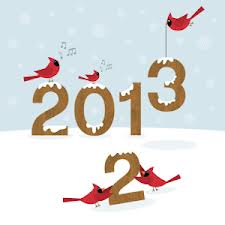 There was so much more, too…far more than we have space to write about and reflect upon. Now, we invite you to share with us your favorite TFW articles, stories, poems, and moments from 2012. We look forward to hearing your thoughts.
And from all of us at TFW to all of you: a peaceful, joyous, and feminist New Year!