one million black[1]
women and no mention
of HIV/AIDS?
Black Men (always in progress)
living as a lesbian on 49's final eve
__________________________________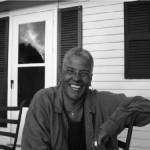 Since 2009, Cheryl Clarke has been the Dean of Students for Livingston Campus. Prior to this position, Dean Clarke was the Director of the Office of Social Justice Education and LGBT Communities since 1992 and had specific responsibility for lesbian, gay, bisexual, transgender, queer, and questioning student life on the New Brunswick campus. She is also a member of the graduate faculty of the Department of Women and Gender Studies. She is a poet and the author of four books of poetry since 1983: Narratives: Poems In The Tradition Of Black Women, Living As A Lesbian, Humid Pitch, and Experimental Love. Her poetry and prose have appeared in numerous publications since 1981, most recently in the summer 2010 issue of Signs: Journal of Women in Culture and Society.
Dean Clarke coordinates the university-wide Committee to Advance Our Common Purposes and the New Brunswick-wide Bias Prevention Education Committee. She teaches the introductory course "Women, Culture, and Society" for the department of Women's and Gender Studies.  She has also taught courses on contemporary black women's writing, the black freedom movement, and queer black writers in the age of AIDS.  She received her B.A. from Howard University and her M.A. and Ph.D. in English from Rutgers. She has been a member of the campus community since 1969.
_____________
[1] "one million black":  This poem is dedicated to the copy-cat One Million Black Women's March which took place in Philadelphia in October of 1997.  I found it odd that a call upon one million black women to assemble with no prominence given to AIDS, the number one cause of mortality, at that time, for black women between the ages of 18 and 44.