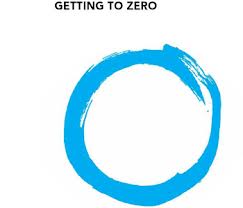 Today marks the conclusion of our Forum on World AIDS Day, but we are committed to making space for critical conversations on HIV/AIDS throughout the year. Indeed, we must remember, as writer and visual artist Ted Kerr reminds us: "Every day is World AIDS Day, once a year the media remembers."
As we bring this forum to an end, we remember the many people whose lives have been devastated by the pandemic, lift up those persons living with HIV and celebrate the many advocates who stand on the front-line daily.
We can get to zero infections, zero AIDS-related deaths, and zero discrimination, but in order to do so we must engage the work together, daily. Thus, we stand in solidarity with those around the world who have made the commitment to reverse the impact of HIV/AIDS. And we will stand today, tomorrow, and the day after that… Thank you for standing with us.
We leave you with the powerful words of our contributors:
Introducing TFW's Forum on World AIDS Day by Darnell L. Moore
The Assembly by Bushra Rehman
TFW Interviews an Expert in the HIV Prevention Field: Dr. David Malebranche
HIV/AIDS in the Prison Industrial Complex by Sandy Guillaume
The Work, Frontline HIV Prevention Workers, & the Labor of Love Yet To Be Done by Lillian Rivera, MPH & Edgar Rivera Colón, PhD
HIV and Bumming Cigarettes: A Conversation With tiona.m. by Aishah Shahidah Simmons