By Shawn Ricks
I have always been the child exposed to many different things, and these experiences have, in a way, saved my life.  These very same experiences have threatened to take away my life force, as well.  Over the years, I have had to find creative ways to cope with the micro-aggressions of living in a world that not only does not value my input, but has constantly made me the "exception" to the rule.  I struggled to name what I have been experiencing, and toyed with the terms used in the literature—marginalization, otherness, alienation—and for me, yes, it is all these things. But I have long been concerned with the navigation skills needed to survive not only the situations, but the ensuing mental distress they create.  The term "psychological tight spaces" refers to just that—the carefully orchestrated mental navigation needed to adjust to multiple social situations, leaving very little room for error.
The literature supports the notion that it takes a brush or encounter with an experience to really startle (or awaken) a person from their slumber, into reality. Not only do I believe this, but I have lived it numerous times.  As a child I attended private, Montessori, and magnet schools– one of the few, one of the "only."  I was then privileged enough to attend a large, public, predominantly white university.  Time and time again, I felt a burden to represent my race. I soon realized that being thrown into unfamiliar situations with people who cannot understand your lived experiences can weigh heavily on one's soul.
I was lulled into a false sense of security within the national discourse of living in "post-racial" or "color-blind" America.  Believing that education and income could be the great equalizer, I worked hard in school and have been blessed with opportunities and a career.  Yet the gap didn't really close—just in my mind. I thought I was "in," I had been accepted. I lived in the suburbs, my husband had a "good" job, and I was a stay-at-home mom. I quickly connected and built support systems with other neighborhood moms. And with a couple of them, I became fast friends. They just happened to be white. It didn't bother me, really; this was the moment I had been training for all my life—to live with, and among, "them."  But I noticed there were experiences and thoughts I wouldn't allow myself to share.  Some of these thoughts surrounded my concerns for my children's psychological health as they began walking down a very familiar road.  The road of the "only."
On a recent girls' weekend with two women I have known for years and with whom I have shared the common experience of being a stay-at-home mom, I learned the painful truth of psychological distance. Without the shared experiences of being in the trenches raising kids, I found we had less common ground—and more chances for disagreement and disengagement. One had moved to the coast, while the other had moved to a more upscale neighborhood.  I remained where it all began.  Both were still stay-at-home moms, while I had completed a Ph.D. program and accepted a tenure-track position at a nearby university.
Enter the death and funeral of Whitney Houston. The superstar's death was an unlikely impetus that jarred me back to reality. As my friends and I prepared to hang out for the day (shopping, of course), I watched the live coverage of Houston's funeral.  My friend asked, "What's the big deal with this funeral—why is it televised—soldiers are dying right now….their funerals won't be televised." I didn't know how much I was holding in until I responded, quickly and with a sharp tongue. I brought up Elvis Presley, Marilyn Monroe, and the wedding watched around the world. I was hurt, angry, and betrayed.  Once again, I had trusted and let them "in"—and now it was too late.
The day droned on, with our first stop being a Lexus dealership. As we waited for the service team to prepare a rental, I was drawn into the waiting area where they were televising Houston's funeral. There sat two Black women waiting for their cars. I joined them and felt like I was at home. We watched the singers, the choir, the homegoing service for Ms. Houston—and we knew we were in church. This experience connected the Nation, and also highlighted how it is truly shared experiences (not always limited to race, religion, ethnicity, etc.) that create standpoints. As soon as Donnie McClurkin began singing "Stand," I could not have been any closer to the women in the dealership than if they were my blood sisters.  I understood, I FELT, immediately our shared standpoint.  And I could not have felt further away from my "friends."
As our day continued, my friends and I were able to bond around the superficial activity of shopping.  Color selection, style, size….it went on and on.  And it wasn't until our next break that the pieces continued to fall apart. As we sat, three upper middle-class women, sipping our lattes at the local bookstore, the discussion turned towards the diversity of our surroundings. One of my friends pointed out that there were a lot of Asians and "coloreds" in the store. The term "colored" was used specifically to goad me; but it did more than that—it incensed me.  How could that term even come to her lips?  And the follow up questions:  "Well, what is the politically correct term?" "What do you know about Polish people?" "I know someone who used that term last week."  Her lack of awareness was startling, and made me think—I am not sure she even likes Black folks…which made me, again, the dreaded exception to the rule.
In retrospect, I believe that part of my hurt and frustration was born out of disappointment—in my friends, in me, and in society.  I now believe that all along I had been hoping that my class privilege would be the great equalizer. That is what we have been taught. Meritocracy is the American way. If I (or you) prove yourself based on your merits, then we are equal—right?  Instead, I found that my time spent hiding under the cloak of class privilege did not erase all the "isms." I am still Black. I am still a woman. I am still me. And all the money, play dates, and tennis matches cannot erase the core of who I am and how people see me. I have hesitated, in the past, to discuss my frustrations because I have, in effect, isolated myself. We chose the neighborhood. We knowingly placed ourselves, and our children, in an environment that has little to offer in terms of "Black" culture, and where we are only selectively accepted by the "others."
This condition of isolation adds to the psychological tight spaces I must navigate, and threatens my optimism. How can we, as a country, move forward and begin seriously tackling the issues of race, gender, class, homophobia, ability, and so on, if we are simultaneously lulled into believing they don't exist?  The challenge of addressing individual and systemic racism will have to be viewed as part of interlocking systems of oppression.  And we need all hands on deck to work towards change.
This girls' weekend reminded me of several things:
1.  We do not live in a post-racial or color-blind America.  Though you may be compelled to think that we do, statistics would prove you otherwise. It's an illusion, and not a very good one at that. Hate crimes and hate groups are at an all-time high. From Trayvon Martin to Gabrielle Douglas, the media reminds us constantly that if you are Black, your "condition" is cause for alarm and critique. The implied message as well is, because there is a Black president, you dare NOT play the race card. Yet, as soon as you relax, you will be reminded of your place.

2.  Never, never let your guard down. I thought I had learned that lesson, but there I was, and as soon as you get comfortable, you will slip. I did all the "right" things: I went to school. I have advanced degrees. I'm married. I have a house in the suburbs, an SUV, a dog, a cat, a 401(k), and a fence. Doesn't matter. The systemic nature of racism and oppression is so deep-rooted, that my forty-five years of privilege cannot erase it.  And the fall from my imagined place of acceptance is painful.

3.  We must revisit the role of the ally in liberation movements and the potential for coalitional engagement. Based on the experience I described, and the daily micro-aggressions I face, I am unsure of how to begin this project, what it would look like, or if I even want to engage. In some sense, I know that it has begun in communities across the nation. Yet the type of engagement that would give voice to the oppression of all women and girls is problematized by a profound lack of awareness and the blinders of race and class privilege. I am looking for women, for friends, that understand our shared history of oppression, but are not afraid to have difficult dialogues regarding the past. This type of transparency would allow us to plant the seeds for the type of coalitional engagement that I desperately want (need) to believe in.

4.  The burden of proof, and of education, STILL remains on the oppressed. I find it extremely problematic that there continues to be an expectation (almost a demand), that those who don't know be educated by those being oppressed. And often, I have been asked to grant a waiver of forgiveness to those who have transgressed against me because they just don't know any better. This is a policy I have stopped allowing. Your intent does not negate my pain. I have never had the luxury as a Black woman of NOT knowing. A lapse of judgment could prove disastrous.
Now, in the aftermath of my decisions and experiences, I am perplexed and disheartened. Forming relationships with allies is central to any movement. But I am not sure who to trust, and who trusts me.  This experience is larger than me and has implications for all women interested in issues of equity. For those of us who are mothers and "other" mothers, we continually impact and teach future generations.  But, what will we teach them if we haven't confronted our own "stuff?"
As for me, I will continue to learn ways to balance that will preserve my psychological and spiritual well-being. If you truly want to be my friend, learn with me. Share with me. Teach me. Acknowledge the ways in which we are simultaneously privileged and oppressed. Call me out on my stuff. But understand, first and foremost, as Pat Parker says in her poem "For the white person who wants to know how to be my friend,"
"The first thing you do is to forget that i'm Black.

Second, you must never forget that i'm Black."
And I won't either.
_________________________________________________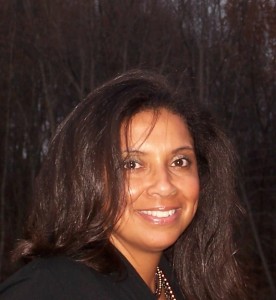 Dr. Shawn Arango Ricks is past-president of the Southern Organization for Human Services (SOHS) and an appointed member of the North Carolina Practice Improvement Collaborative.  She received her Ph.D. from the University of North Carolina at Greensboro in Cultural Studies, and her Master's and Bachelor degrees from The Pennsylvania State University.  Dr. Ricks has been an invited speaker and facilitator in the areas of diversity, equity, and social justice for numerous non-profit agencies.  Her research interests include the psychosocial development of Black women in the academy, raising Black children in "post-racial" America, and supervision and assessment of field placements for undergraduate students.