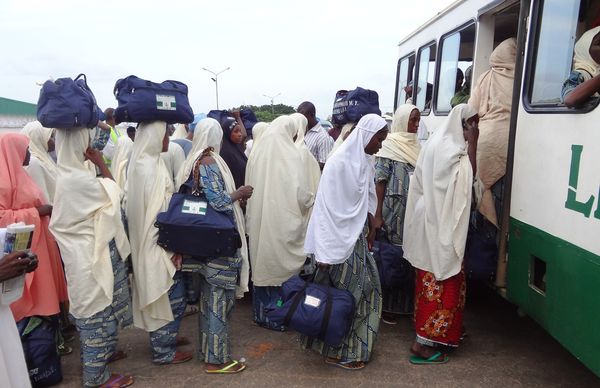 More than 1,000 Muslim women from Nigeria on a religious pilgrimage to Mecca have been turned away or detained in Saudi Arabia over allegations they weren't traveling with husbands or other suitable male guardians, according to Nigerian news reports.
Nigerian media reported Wednesday that 171 women pilgrims were deported from Medina and hundreds more were being held after arriving at a Jidda airport. A Nigerian official told the Associated Press on Thursday that more than 500 women were returning to their country after being refused entry to Saudi Arabia.
Women from Nigeria had reportedly been allowed in the past to make the pilgrimage with Nigerian government officials instead of a husband or male relative. In Saudi Arabia, women are expected to have a male chaperon and are required to get permission from a male guardian to study, travel or work.
Saudi officials reportedly were stricter than usual this year, even stopping women traveling with their husbands, apparently because they had different last names.
Read more: LA Times