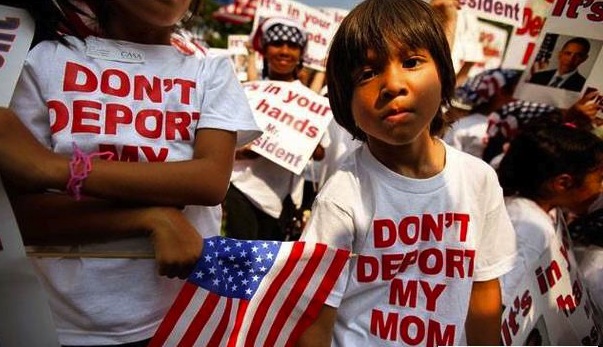 A new ICE (Immigration and Customs Enforcement) report revealed that in the first six months of 2011, the agency deported a total of 46,686 immigrants that had at least one child that was a U.S. citizen.
The deportation of parents may have unintended consequences for the country. Stacy Martin of the Lutheran Immigration and Refugee Service (LIRS) estimates that at that rate, there are approximately 100,000 kids that are U.S. citizens, and are now without parents within the borders of the U.S.
The LIRS estimate is supported by another report issued in January of this year by the Applied Research Center titled "Shattered Families," which estimates that over 5,100 children are already in foster care funded by U.S. tax dollars because their parents were deported from the country. Foster care programs across the country are run by states, but are funded by both federal and state governments.
ARC also estimates that within the next five years, at least 15,000 more children will be dependent upon the foster care system for support due to the loss of deported parents.
Read more: Top Secret Writers