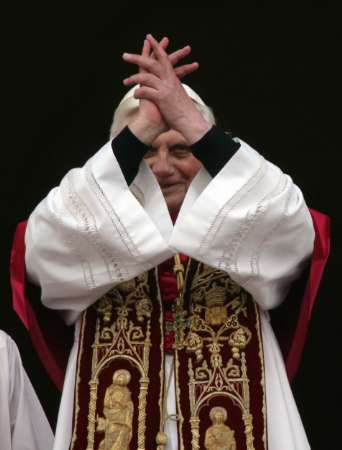 Last September, Barbara Blaine, president of the Survivor's Network of those Abused by Priests (SNAP), teamed with the Center for Constitutional Rights (CCR) to persuade the International Criminal Court (ICC) in The Hague to investigate the Vatican and Pope Benedict XVI for crimes against humanity.
They argue the Vatican—the world's smallest nation-state, geographically speaking—has for years used its enormous power to facilitate the systematic sexual abuse of children by clerics. On SNAP's behalf, the CCR filed a detailed complaint with the ICC, along with thousands of pages of supporting documents. Blaine says that the battle to protect kids in the face of the Vatican's long-standing intransigence led her to the ICC.
Nearly a decade after the Boston Globe's exposé on church predators set off chain reactions in dioceses across the world—and a decade after U.S. bishops supposedly adopted a "zero tolerance" policy for sex abuse—the crimes continue. Priests rape kids, bishops cover for them, and the Vatican still stands behind it all.
"We've tried everything we could think of, but nothing worked to stop the abuse. So we…are asking prosecutors of the ICC to investigate them," Blaine says.
In addition to investigating the Vatican as an institution, SNAP asked the ICC to specifically investigate four top church officials, including the pope and Cardinal William Levada.
For more, visit Ms. Magazine.