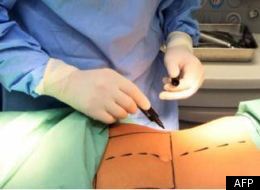 Brazil is the second biggest consumer of plastic surgery in the world. Cosmetic procedures have become so widespread that doctors are now offering them to many impoverished Brazilians at discounted rates, The Daily Mail reports. At just one of the 220 clinics where discount cosmetic surgery is offered, doctors have performed more than 14,000 procedures free of charge since 1997.
Despite economic growth throughout the country, cities like Rio de Janeiro continue to struggle with rampant poverty. Doctors defend the free surgeries as a way in which to improve a poor person's, "self-esteem." Dr. Ivo Pitanguy explain to  The New York Times last year that, "The poor have the right to be beautiful, too," Pitanguy then said.
The Brazilian healthcare system provides health coverage to all Brazilians, and doctors receive tax breaks if they provide discounted or free services to poor communities who rely on state-funded hospitals and clinics.
But Brazil cannot be the only country singled out for free cosmetic surgery. In the United States, the Orthodox Jewish plastic surgeon Dr. Schnoz is currently offering free procedures to singles in the Miami Orthodox Jewish community in the hopes that it will help some find a spouse. Dr. Schnoz even has a music video advocating rhinoplasty [nose jobs] for Jewish teens.
And in Buffalo, New York, 3,400 teachers are eligible for free procedures like botox or tummy tucks thanks to their employee insurance policies. The district reportedly spent $5.2 million to cover the procedures last year alone, according to WGRZ.
Read more: Huffington Post