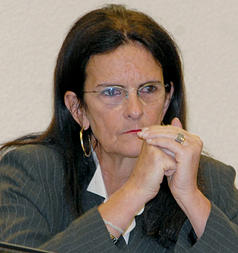 Maria das Gracas Foster has been named the head CEO of Latin America's largest firm, the Brazilian oil company Petrobras. Foster is a veteran of Petrobras and holds chemical and nuclear engineering de­trees.  She replaced retired CEO Jose Sergio Gabrielli.
Latin America has five female political leaders, meaning that more than 40 percent of the region is headed by women. But women there have lagged behind those in the United States when it comes to climbing the corporate ladder. However, women have increasingly joined the workforce and attained the same education levels as men. And, as women have gained visibility politically, biases have started to disappear, pushing open doors in the private sector.
For more, visit Christian Science Monitor.