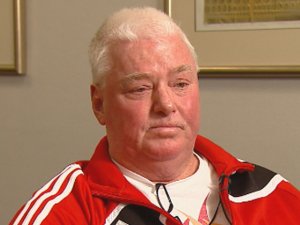 A group of former gymnasts are accusing a nationally recognized gymnastics coach of years of physical abuse, torture and sexual molestation. Doug Boger coached young girls and pre-teens on his award-winning gymnastics team, the Elite Flairs, through the 1970s. Boger traveled with girls around the country for competitions, and women are now stepping forward to say they experienced and/or witnessed Boger partake in countless sexual acts with young athletes, in addition to being kicked, burned and screamed at during their practices.
This is not Boger's first experience with allegations of coaching misconduct, however. In 1982, he was acquitted of charges brought forth by two former athletes. While he escaped any criminal charges in these cases, USA Gymnastics, the national organization that sanctions a number of competitive gyms which trains young gymnasts, conducted an internal investigation in 2009 when more women filed complaints and accusations.
Boger was banned from working with any gym sanctioned by USA Gymnastics. His name was also published online on their list of banned coaches. New criminal charges could not be filed against Boger due to statute of limitations.
USA Gymnastics can only ban Boger from working in the highly acclaimed gyms affiliated with USA Gymnastics, but he is still free to work with other gyms around the country, which is precisely what he did. Boger relocated to Colorado Springs, Colorado to work at another gymnastics facility with young female athletes. The owner of this particular facility is a registered sex offender, convicted of a sexual act against a former gymnast.
As media attention grew, Boger was fired from the gym and does not currently work. He still resides in Colorado Springs and denies all allegations of physical and sexual abuse.
Read more: CBS Denver
Watch: CNN (video)