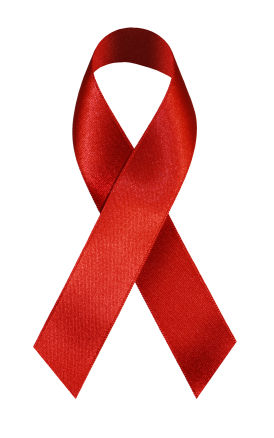 What will need to happen to achieve the goal of eliminating new HIV infections, AIDS related deaths, and discrimination? What can we do, collectively, to get to zero?
Monica J. Casper
Combating HIV/AIDS, malaria, and other diseases is Goal 6 of the United Nations Millennium Development Goals. It follows Goals 4 (Reduce Child Mortality) and 5 (Improve Maternal Health). Goal 1 is to end poverty and hunger. Around each of the goals has coalesced an apparatus of transnational and local organizations, discourses, practices, and technologies.
While the MDGs are laudable in their scope and vision, particularly given excessive health and survival disparities between the Global North and Global South, implementation of the goals has been uneven. Goal 5, reducing maternal deaths, has been especially difficult to achieve.
At the 2010 Women Deliver conference in Washington, DC, as I attended sessions and spoke to participants and experts, it became clear that part of the problem with implementation is lack of integration of the eight goals. In other words, the maternal health people do not always work with the child health people, who do not always work with the HIV/AIDS people, who do not always work with the anti-hunger and anti-poverty organizations. And Goal 3—Gender Equality—is set aside as its own initiative.
Yet, intersections abound.
Maternal health, particularly in sub-Saharan Africa, is intimately connected to HIV status and in turn impacts child health and survival—and all are affected by stark gender inequalities. Can we assume that a focus on women's empowerment in civil and legal domains will necessarily improve women's health, or might we empower women by improving their health? Goals 5 and 6 both rely on appropriate preventive technologies such as condoms, on the one hand to prevent pregnancy and on the other to stop the spread of STIs. Yet funding for and distribution of contraceptives continues to reflect neocolonial conservatism, much of it emanating from the United States.
If the MDGs are to succeed, and if we are to "get to zero" regarding HIV/AIDS, then the MDGs need to be more tightly woven together—in theory, in practice, and on the ground. We cannot eliminate HIV/AIDS without also addressing maternal and child health, poverty and hunger, and sustainability. NGOs working on women's empowerment must necessarily engage with the other MDGs, as gender inequality is written in and on human bodies with HIV/AIDS transmission, maternal injuries such as obstetric fistula, and child death from infection and starvation.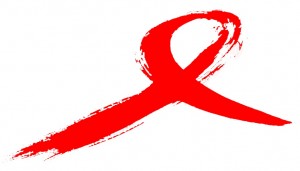 Sikivu Hutchinson
Young women of color are at the epicenter of this crisis.  My students are currently working on two days of World AIDS Day peer education.  So as an educator who mentors teenaged girls in South Los Angeles schools, I believe preventive education has to begin with breaking down the myths and stereotypes associated with heterosexist relationships, misogynist media images and patriarchal gender norms that undermine young women's right to self-determination. Increasingly, working class African American and Latina women are being indoctrinated into a decidedly misogynist, anti-feminist view of womanhood and sexuality that has both a secular and faith-based tenor.  Coming from highly religious households, many of my students have been socialized to believe that their "authentic" destinies lie in getting and pleasing a man.  They struggle with the challenge of developing their own voices, preparing for college, careers and intellectual pursuits whilst battling the insidious tide of a so-called post-feminist universe where hypersexuality is conflated with liberated femininity.  Young men of color are also imperiled by heterosexist, masculinist gender norms that promote hard thugged-out male identities at the expense of women's human rights as well as loving/respectful homo-social, heterosexual and same-sex relationships and families.  Getting AIDS cases down to zero must involve a revolution of mind and deed; a transformation of the way masculinity, femininity, and sexuality are perceived in the U.S.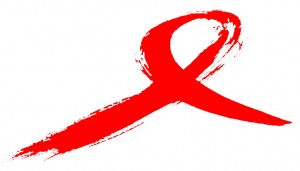 Heather Talley
I've had several blush inducing conversations in the last year. I'm lucky enough to have teenagers in my life, and I teach many traditionally-aged college students. On the heels of the emergence of the AIDS crisis, $1 Billion federal dollars were funneled into efforts like the Adolescent Family Life Prevention program and Community-Based Abstinence Education, which encouraged teens to wait until marriage. In effect, we have a generation whose sexual literacy has been fundamentally compromised. It's true that while most official sex education failed to transmit safer sex practices that many sixteen-year-olds know what a condom is. Yet, it's also the case that many don't approach pre-ejaculation as a bodily fluid or understand what "safe" oral sex actually looks like. For queer teens especially, the knowledge about what sex can look like and how one might have safer sex play remains elusive. It's not unusual for me to (over)hear teenaged folks reveal inaccurate understandings of sexual health or harm reduction practices. These confusions matter. They are a product of systemic disregard for the sexual health of a generation, but the potential consequences are felt in deeply personal ways. As sex-positive as I profess to be, I still choke on some words, but I hear these misunderstandings as opportunities. Unofficial (and informal) sex education in the classroom, in the car on the way to a movie, or in the grocery store line makes a difference, especially to a generation denied avenues for accessing the information they need to take great care.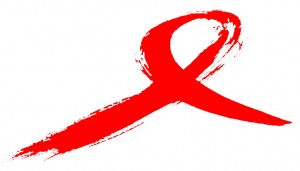 Lillian Rivera
Latinas are five times more likely than non-Latina whites to be infected with HIV.  In 2009, 50% of the Latinas diagnosed with HIV in NYC were between the ages of 30-49 with 46% of these women having a concurrent AIDS diagnosis.  What do these numbers represent?  They represent not just the infected woman, but her entire family who depends on her care. This impact can be felt and seen in the lives of  the mother-less adult children I know, in the lives of children who will never know the unconditional love of a grandmother, and in the reservoir of lives taken too soon because they were too busy taking care of their families to prioritize their own health.
Latinas are often infected by someone we know and love.  In many instances, we will even take care of that person's health before we care for our own and/or even venture to find out what our statuses are.  Too often we do not take the time to care for our own health needs because we have at least two generations of children, elderly parents, siblings, nieces and nephews to care for.
For the most part, we live within rich social structures where support and resources are provided with the understanding that the upkeep of these networks lie upon our shoulders.  We are raised to understand the importance of family and kin and we work hard to meet the needs of the members of these groups.  These values sustain and nurture us, but at the same time can deplete us in the face of HIV infection.
We now know that HIV can be a chronic condition for some people.  In understanding and engaging Latinas in care around their HIV status, we should consider the family system.  A systems approach to addressing the HIV epidemic among Latinas should definitely include child and senior care options.  It should also include interventions to curb the devastating effects of poverty that impact the well-being of Latinas and their families. In the face of poverty, health care and prevention often takes a lower priority especially when raising families.  All of these issues are tightly interwoven and, therefore, public health responses—if they are to be affective—must be as well.
We must care for our women, mothers, sisters and partners within our various Latina/o communities.  We must support them in making their health a priority because we need them in our lives.  Our community must address HIV stigmatization if we want to live long lives.  We must resist performing the martyred-woman role, taking care of our partners until their death at the expense of our own health.  We, too, are valuable and necessary for the survival of our families, communities, and world.
There is nothing I cherish more than the love of a Latina woman…my wife's love, my daughter's love, my mother's love, my aunt's love, my cousins' love, my nieces' love, my goddaughter's love…this is what nurtures and sustains me.  But, there is nothing more I cherish than each truly loving themselves because the world needs them.  The world needs us and that is why we must do what we can to live.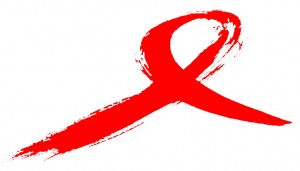 Darnell L. Moore
By neglecting the study of these other elements that structurally frame the lives and reproduce the risks of AIDS patients (whether race, sex, class, sexual orientation, discrimination, social isolation, or internalized homophobia), the single-germ theory as promulgated by national research agendas, the CDC, and AIDS prevention campaigns depoliticizes the disease and makes the epidemic more difficult to contain. –from Michelle Conchrane's When AIDS Began: San Francisco and the Making of an Epidemic
Cochrane's prudent words bear repeating: depoliticizing the HIV epidemic makes it a difficult epidemic to contain. This year's WAD's theme, "Getting to zero," is hearty propaganda that certainly has the potential to increase hope amidst the dysphoria that often accompanies any talk of HIV and AIDS. We are faced with a challenge, a call to action, to re-imagine and engage public policy, public health interventions, and research practices that will bring an end to new infections, AIDS related deaths, and discrimination. This work, however, is never disconnected from the enmeshed social and historical discursive and material contexts through which the HIV epidemic had emerged: the racial, sexual, class, and other contexts that frame, or not, people-centered interventions and research. To do the work of HIV knowledge production and intervention, without "reading" the disease through an anti-racist, pro-feminist, queer lens, is to engage in work that is ahistorical and apolitical. Neither option, as Conchrane warns, will help to contain the epidemic. In fact, it will continue to sustain it.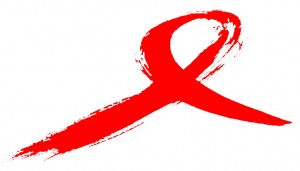 Mecca Jamilah Sullivan
Getting to Zero means
Talking to people about our bodies. Talking to ourselves about our bodies—about what we want, what we love, who we love, and how. How much.
It means remembering our value, our vulnerability, the rigorous practices of health. Demanding education and healthcare as birthrights, even when we are told we have none.
It means tireless interrogations of racism, sexism, homophobia, sexual violence, classism, global ignorance, and more. Understanding the places where these fears connect, finding their locations in us, and changing.
It means fighting battles we may not think are our own.
It means finding, snatching, and sharing knowledge with a fierceness; believing in our humanity in more ways than one.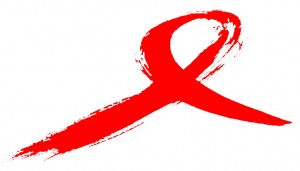 Tamura A. Lomax
As a Christian scholar of religion I am charged with not only interpreting legitimate modes of expression within the human experience, but also critically exploding illiberalisms that block the road of human flourishing; the satisfaction of categorical ends and goods that human beings minimally require for maintaining a biological life, for example, safety, integrity of conscience, access to adequate healthcare, etc.  Getting to Zero requires our collective resistance toward this end, specifically, that we tear apart, expose, defy and reimagine unemancipatory agendas  that deny individual and collective flourishing as a biological right.
This kind of resistance demands that we also collaboratively adhere to the love ethic: love thy neighbor as thyself.  Maintaining a love for self that is manifested in our love for others alters how we process and respond to the HIV/AIDS epidemic.  That is, it enables us to see ourselves in ultimate relation, where mutuality compels us to cultivate new and helpful discourses on current trends, put a face and name on the statistics, and act on our collective behalf—because what effects my neighbor effects me and what effects me effects my neighbor.
Getting to Zero also requires that we get tested.  Everyone.  According to a study released Tuesday by the U.S. Centers for Disease Control and Prevention, 20% of people with HIV don't know they have it.  That's roughly 240,000 Americans (the world percentages are obviously much higher, and are of equal concern).  However, while getting tested is the first step, it's not enough.  Only 28% of people with HIV in the U.S. have the virus under control (approximately 850,000 Americans).  Worse, among those who've been diagnosed, only half are receiving regular care because many can't afford treatment, which according to the CDC, totals about $367,000 over a lifetime.  This raises significant alarm for black and impoverished women.
Thus, getting to Zero demands a love ethic that beckons us to Occupy not only healthcare, but also our educational system, which helps to keep our current class structure in tact.  In addition to needing a medical system that works for us, we need access to wages that allow us to get the medical care we need.  About 16,000 people die from HIV/AIDS annually, and new infections each year in the U.S. are approximately 50,000.  Getting to Zero requires that we put a face and name on these numbers, and imagine those infected as our neighbors.  Moreover, it demands us to envision the face and name as our own.
________________________________________________________________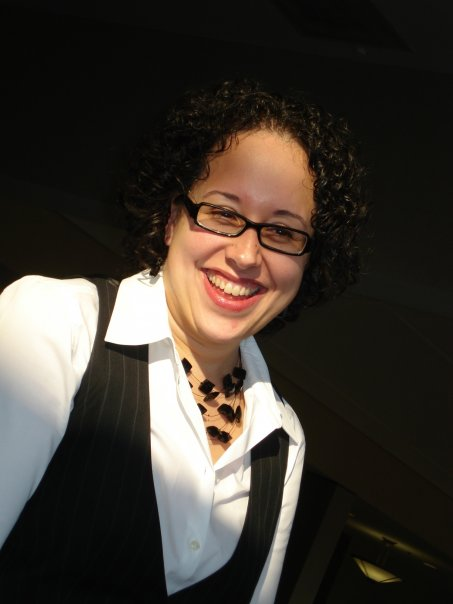 Lillian Rivera is a fierce Latina who has dedicated her life to health improvement within the many communities she lives in.  With a decade's worth of experience in youth development, she has conducted workshops and trainings across the country to agencies seeking assistance in working with at-risk youth population – particularly LGBTQ youth.  She is a recipient of the National CDC/ASPH Institute for HIV Prevention Leadership Fellowship and recognized as a leader in HIV/Health and Wellness training for LGBT youth nationally.  She is the mother of an amazingly fierce Mexi-rican daughter, Olivia and a devoted wife to the gentlest and kindest person, Elsa.