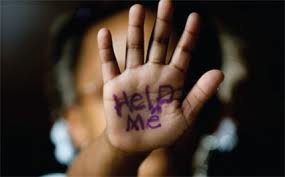 After the health-care company where Linda Evans worked relocated outside the Washington area, she spent two years searching for another job. But nothing panned out.

"I felt like a loser," said Evans, who lives in the District.

No doubt the nation's economic woes have made a lot of people feel that way. But women— especially black women like Evans — were among the hardest hit. And the so-called recovery has been even worse for them.

According to a recent study by the National Women's Law Center, black women have lost more jobs during the recovery — 258,000 — than they did during the recession — 233,000. Put another way, black women represented 12.5 percent of all women workers in June 2009. But between then and this June, black women lost 42.2 percent of jobs lost by women overall.

"For women as a whole, and particularly black women, cuts in public sector employment have been devastating," said Joan Entmacher, vice president for family economic security at the National Women's Law Center in Washington. "When it comes to job growth in the private sector, women are also doing less well than men. Whether employers feel it is more important to put men back to work first, we just can't say at this point."
To continue reading, visit The Washington Post.
Times are dire.  Women in particular are facing the brunt of our collective actions.  Brown and black women, mothers specifically, are experiencing the blunt trauma of social failure.  This (nor our social callousness as a response) should come as no surprise to any of us. The infrastructure of the United States was built on our backs, not with us in mind.  Thus, the relationship has long been repugnantly antagonistic.  Just last week a mother in Laredo, Texas who had been denied welfare benefits killed herself and shot her two children after a seven-hour standoff at a government social services office.  As of last Thursday, both children, 10-year-old Timothy and 12-year-old Ramie, who had been in critical condition, died.  Any of this sound familiar? This isn't the first time in history that a mother preferred death for herself and her children over "living" in an oppressive state. Unfortunately, black and brown women continue to die daily to varying forms of structural tyranny–in both the symbolic and material sense.